Douglas William North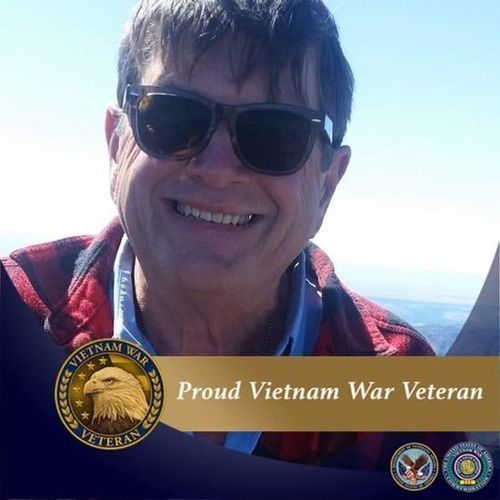 September 1954 – November 2021
Douglas William North passed away in early November after a short illness. Doug was born in Portland, Oregon, and grew up in Seattle, where he lived most of his life. He is survived by his mother, Gretchen North, and his sister, Missy North, both of Fort Collins, Colorado, and many friends who loved him dearly. Doug was proud of his Native American Ojibwe ancestry and of being a Navy Viet Nam veteran.

Initially, he worked in banking and graphic design, then moved into social services policy. Doug worked for the WA State Department of Social and Health Services for 30 years, mostly developing Indian policy as the Tribal Programs Administrator. During this time, he also taught ESL to refugees in the local community and Business English to executive managers in Europe.

A lifelong learner and naturally curious, Doug possessed a wealth of talents and interests, especially cars and road tripping, visiting new places near and far, geocaching, being a 'Dog Dad', tracking the space station, camping, rally racing, counter-terrorism tactical driving, bicycling, paddling ocean-going dugout canoes, practicing Morse Code, mentoring, trying out new hole-in-the wall dives, volunteering for worthy causes, sewing, beading, weaving, and collecting art and jewelry. In retirement, Doug became a Ham Radio buff and was affiliated with the Mike & Key Amateur Radio Club (MKARC).

A true raconteur, Doug enjoyed cooking, entertaining, and making people laugh with a quick wit that was tough to beat. He loved freely and was a fierce supporter of individual rights. Per Doug's wishes, donations in his honor may be made to Planned Parenthood of Seattle.
---
Comments
Dear Doug,
You were such a singular and special human. I will never forget you.

Sydney Dore
---
Doug- I am so glad that we were able to spend the day in August, having lunch, sharing life stories, getting work advice and thrift shopping. You are someone that I looked up to and thank you for inspiring to be more. You will forever hold a special place in my heart. Thanks for being my friend. Love, Leah PS. Look after my grand babies in heaven for me, maybe you can build an antenna big enough for us to connect with you guys.
- Leah
---
Doug-you are a dear cousin that will be so very missed. I will treasure the chats we've had over the years. I still can't believe you are gone. I love and miss you.

Debbie Thornton
---