Arleen Francis Bruce Nelson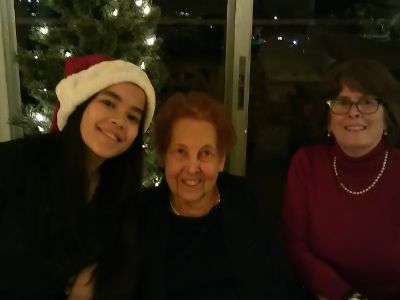 Arleen Nelson was born in Loma Linda in October 1926. She died at Swedish Hospital April 23, 2019 at age 92.  Her parents were Delbert and Sarah Bruce. She is survived by daughter Dr. Heidi Nelson, son Gregory Nelson, grandchildren Andrew Nelson and Sarah Nelson, and daughter-in-law Heidi Lynn Nelson, and many nephews and nieces. Her beloved sister Thelma Jo Landon preceded her in death. Her body will be laid to rest in Mt. Pleasant Cemetery next to those of her sons, Mark Nelson and Scott Nelson.
Arleen grew up in San Bernardino, CA and later graduated from UCLA. She married A. Gordon Nelson with whom she raised their 4 children in Malibu, Northridge, CA, and later in Chelan, WA.  Mid-life, she divorced Gordon, and went back to school, obtaining her MSW from University of Washington. Residing on Mercer Island, she went into private practice as a therapist, and later joined Seattle Counseling Service. She was involved locally and nationally in the founding of Parents and Friends of Lesbians and Gays.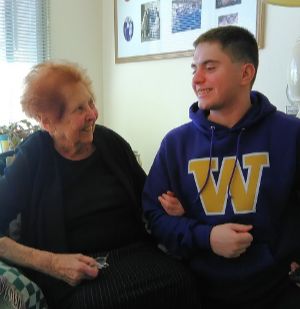 After she retired from SCS, she continued to work for them on a contract part-time basis until two years ago. She served on the Board of Directors for SCS. At Bayview Retirement Community, where she lived the past six years with a beloved view, she served on the Ethics committee, and as a Resident Council President and Trustee.
A memorial service will be held at Prospect Congregational UCC Church, 1919 E Prospect St, Seattle, WA 98122 at 10 AM on June 29, 2019. All are welcome. Street parking only, ARRIVE early.
---
Comments
---
Our warm condolences to all who loved Arleen. Her work in PFLAG and Seattle Counseling Service will continue to make the world better. Thank you for sharing her with the rest of us.
Beth Reis and Barbara Steele
---
Arleen was an important person in Seattle when I moved here in the mid-70s. Her work with SCS made a big difference to its clients and staff. She was a warm and wonderful person and Seattle will miss her.
Lisa Schuchman
---
My deepest sympathy and condolences to Arleen's family. She was kind and giving to many who had HIV/AIDS in the Seattle area. Her service with Seattle Counseling Services, both as a provider and board member is commendable. Her work with other gay and lesbian organizations in the Seattle area needs to be remembered. Rest in peace Arleen. You are a new angel but many of us thought of you as an angel here.

Kathi Knowles, Health Information Network, Director (retired)
---