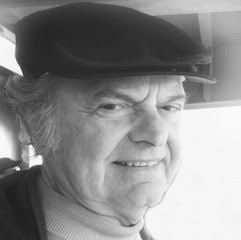 Commander Robert Emmet Trotter (ret.) was born in Seattle in 1943 to Guy and Helen Trotter. Though he spent his early years in Seattle, along with brother Tom arriving in 1947, the Trotters headed to San Diego in 1952 and again in 1957, where Bob eventually graduated from Point Loma High School.
After high school Bob attended Purdue University before enlisting in the Naval Reserve, where he trained as a Hospital Corpsman before transitioning to active duty; he quickly achieved the rate of First Class Petty Officer. After a tour of active duty he attended the University of Washington, earning his Bachelors and Master's degree, the latter in Industrial Design. Following his graduation he was commissioned as a Medical Service Corps officer and ultimately promoted to the rank of commander.
During his career Bob worked as an architect for the Seattle firms John Graham & Associates and NBBJ as well as the National Oceanic and Atmospheric Administration, U.S. Postal Service, and the University of Washington. In the latter part of his career, Bob taught architectural drafting at the college level, forming lasting bonds with many of his students while on faculty with the Art Institute of Seattle and ITT Tech.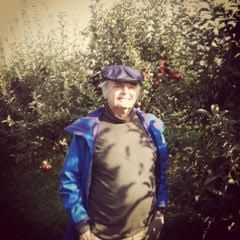 In addition to his professional endeavors, Bob was a long time member of the Choir at St. Joseph's Parish. He started singing with the choir as a child and continued to do so as long as he was in Seattle. He also re-designed their organ loft in the 1970s to accommodate the historic Willis organ, which he would later fight to keep in the church. A true historian of the church, he was dedicated to preserving the beauty  and integrity of the organ and space.
Bob was a dedicated husband and father, brother, architect, and teacher who attained encyclopedic knowledge of subjects both arcane and accessible well before the existence of the internet. He enjoyed lengthy walks around the Lake Washington area, feeding the crows, playing guitar, rescuing small trees, dark beer, and a good Irish whiskey. And of course, cookies.
Bob will be remembered for his humor, integrity, intelligence, and resonant baritone. He is survived by his mother, Helen Trotter; wife, Anita; three children, Emmet, Margaret and Brittain; two granddaughters; and his brother, Thomas Trotter & family.
A memorial service will be held on November 14 at 1PM at St. Joseph's Parish on Capitol Hill. In lieu of flowers, please consider planting a tree in Bob's memory.
http://www.thetreesremember.com/memorial-trees
---
Comments
Eternal memory and blessed repose.
Wilhelm von Messer
---