Maria (Nina) Lomarda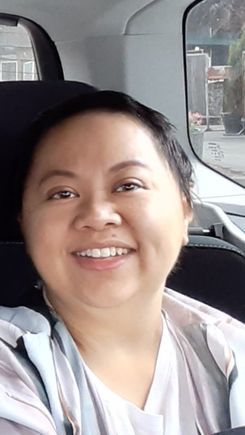 Maria (Nina) Lomarda,  passed away peacefully on 11-26-2020 at her residence. Nina is survived by her husband Emil (James), son Elvis, sister Ria Lucio Nass, brother Marco Lucio and parents Ramon and Edna Lucio. Nina is also survived by numerous cousins in Washington,  California and in the Philippines.   Her passing has been a great lost to her family and friends, Nina will be deeply missed.  Nina, will be with us in spirit and in our memory always.
---
Comments
Nina we are just sadden by your passing. I couldn't of asked for a better sister-in-law that my brother James chose to be with. I want to thank you so much for giving us Elvis. We will make sure that he will always know how much you love him. You will always be in our hearts and our angel. Rest in peace and may the perpetual light shine upon you.

Gary,Natalie and Tyler
---
We miss you Nina! You were always self-less and looked out for us. When I was little, you even let me hang out with you. ;) I miss our rides in your prelude to watch a movie. :) You taught me so much and I wish we had more time so you could've held Zo. I miss our facetime chats, holiday celebrations, chats about kids, Cobra Kai, and everything else. Loved traveling with you to Hawaii, DisneyWorld, Universal, Vegas and so on. Wish we could have gotten on even more trips. We miss and will love you always, Nina!
- Marco, Yas, Dom, Zo, Charley
---