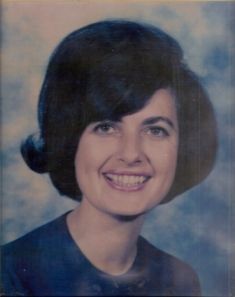 Beverlee Dene (Cole) Putnam was born September 25, 1931 in Seattle, WA to Gloria & Paul Monigle. The family moved to Delaware when Beverlee was a baby to live with Paul's family.  Shortly after the birth of her sister, Marlys, Gloria & Paul divorced and Beverlee moved back to Seattle with her mother. Beverlee was later adopted by Gordon Cole upon the marriage of her mother and Gordon. 
Beverlee was a graduate of Roosevelt High School and attended the University of Washington.  She married Robert T. Putnam in 1953, and in 1957 gave birth to Dean Townsend Putnam.  In 1960, after her divorce from Robert, Beverlee and Dean went to live with her sister, Marlys, and her husband in Germany at the army base for approximately 6 months.  She and Dean spent time traveling to England, France and other parts of Europe during this time.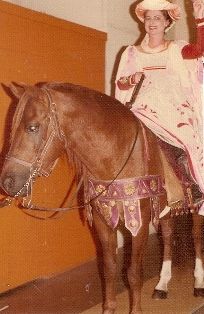 Upon their return home Beverlee began working in a small real estate office called Windermere.  She worked there several years during the growth of that company as a secretary and executive assistant. Some of her fondest memories were as a supernumerary (extra) at the Seattle Opera in the early 1970's. She was in several productions including "Carmen", "La Traviata", "The Black Widow", "La Boheme", "Turandot", "Rigoletto", and "A Masked Ball".  She enjoyed meeting Beverly Sills, John Alexander, Richard Tucker, Barry Morell and Brigit Nelsson as well as many other famous Opera stars.  She even rode a horse across the stage in Rigoletto!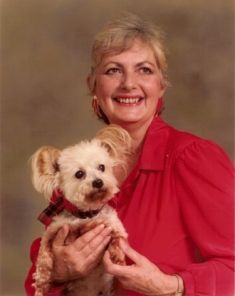 After Dean moved out of the house (late 1970's) Beverlee found a new companion in Buffy, her Cockapoo dog.  Buffy was her loyal companion for several years. In the last few months of her life, Beverlee often spoke of Buffy and how much she missed her. 
Beverlee was very creative and produced several paintings that she gave to friends and entered in shows.  Most recently she received an Honorable Mention for her painting "Sailboats" at a show of artists in Norse Home.  She also made cleaver and beautiful cards that she gave to friends for birthdays using calligraphy and her talent for poetry.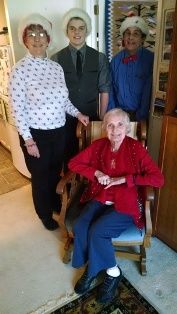 Beverlee loved her family very much and was very excited to become a grandma when Alex Putnam was born to Dean & Mari Putnam.  She shared her love of Woodland Park Zoo with Alex and would take him on outings there when he was a toddler. Beverlee will be missed by all who loved her. 
Memorials can be made to Norse Home, 5311 Phinney Ave N, Seattle, WA 98103 or to Woodland Park Zoo, 5500 Phinney Ave N, Seattle, WA 98103.
---
Comments
My condolences go out to Beverlee's family,Dean, Mari and Alex. With love to you all, Marleen.
---
Dean we went to Sand Point Elementary School together. I hope your doing well. We did see one another many years back. Chip Kennaugh
---