Dorothy Clegg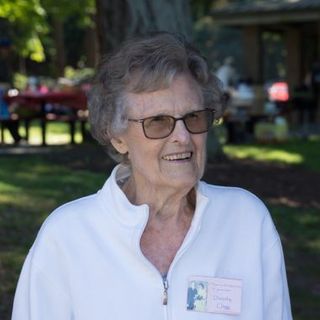 Dorothy Eleanor Anderson Clegg passed peacefully at home on January 7, 2020. She was born on April fool's Day 1926 to a pioneer family from Sweden, who immigrated to the Skagit Valley when Washington was still a territory. She grew up on a farm in the Skagit River Delta and graduated from La Conner high school on D-Day. 
Her first job was at Todd Shipyards in Seattle supporting the repair of destroyer ships during World War II.  She transferred to San Francisco to work for the Department of the Navy on Treasure Island before returning to Seattle, where she spent the rest of her career, working for the General Services Administration, retiring in 1981.
Dorothy's talents were many - she was an accomplished seamstress and needle worker, loved cooking, entertaining, and baking, and volunteered for many years at Phinney Ridge Lutheran Church. In her retirement she enjoyed traveling the world with Richard, her husband of 43 years, and spending time with her family and friends.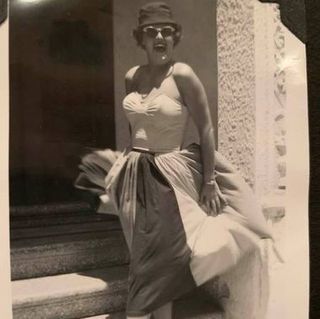 She is preceded in death by her parents, Eleanor (Larson) and Arthur Anderson, Her brother Glenn Arthur (Marian Meyer), and her husband, Richard Walter Clegg. She is survived and lovingly remembered by her daughter Cynthia Alison, grandsons Matthew Frederick Lee and Ethan Richard Walters, and her brother Keith Frederick (Robert Wengel).  
She was an extraordinary woman – bright, courageous, strong, independent…a trailblazer for her generation.  She leaves a legacy of extraordinary love and recipes for the best cookies ever.  
A private Celebration of Life will be held in February.  Her ashes will be interred at The Pleasant Ridge Cemetery in LaConner, where her husband already rests. In lieu of flowers, remembrances may be made in Dorothy's name to Phinney Ridge Lutheran Church in Seattle.
---
Comments
---
Such a lovely tribute! Sadly, I didn't meet your beloved mom. However, I know she was an amazing person because she created a wonderful daughter. Take care during this sad time.
Lynette Hansen u
---