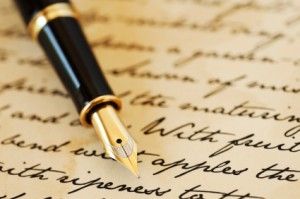 We are constantly striving to improve our service and our clients' experience with us. We send out surveys to all the families we serve.
99% of our customers are satisfied with the quality of services and merchandise.
98% of our families would recommend The Co-op Funeral Home of People's Memorial to a friend or family member.
"As a young widow, I was concerned about being taken advantage of, and I was not interested in being told I wasn't "honoring" my husband properly because I chose one way to hold his ashes over another.
So when I began looking into working with the co-op, I were relieved to see how the people with whom I communicated were genuine, patient, and very open to assisting me in making the arrangements as my husband had directed...The warnings I received from friends and family about using a funeral home outside of the traditional ones used for Catholic funerals were simply unwarranted. Their staff, and Christopher Ronk specifically, were knowledgeable about our faith tradition, and were more than capable in coordinating with our parish in the arrangements."
"Nora and her co-workers took everything in hand and made the whole process as easy and as seamless as something like that can be.  Their compassion and care really helped my Mom and I through it all, and their knowledge of the process was invaluable."
"My sister and I were very lucky that Mom and Dad had joined People's Memorial many years before they began to decline...When the time came - and it is a time when you really don't want to be thinking of logistics and who to call to deal with your loved one's remains, etc. - we called People's Memorial and they took care of everything."
"We were very pleased with the service we received. Kim was kind in the way she presented everything to us. She handled everything in a timely manner."
"Families are realizing that People's Memorial offers them a caring and dignified way to say goodbye to a loved one."
"We made a special trip to Seattle to put my aunt's ashes in the Seattle shore as it was her wishes. What would have been a very stressful situation from the handling of my aunt's body to the mortuary, the cremation, etc..was made so much easier with Ms. Menkin's help.  I cannot thank her enough."
"When Dad died in May, it was nice to just make a simple phone call. The man who came for Dad was gentle, kind and respectful...I appreciated that he created privacy in the bedroom while he moved Dad and I appreciated that Dad's body was placed in a denim, friendly looking bag-rather than a black coroner's bag."
"Because we used a more traditional funeral home for my father in another state several years ago (chosen by him), we had a chance to compare the experience. (Though the previous arrangements were not unsatisfactory, the cost was 5X more!) Everything we wanted for my mother's arrangements (viewing before cremation, division of cremains into a number of urns and packages, paperwork) was possible.  The individual staff person was fantastic"
"We would have never know of the option to deposit ashes at sea were it not for your staff."