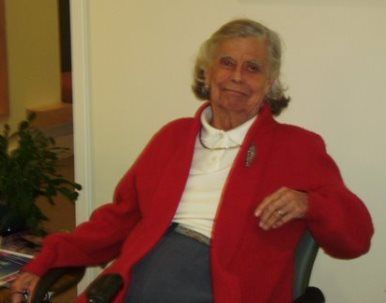 Patricia Ann Schaeffer Knopp died quietly at her Seattle residence on March 29, 2015 with her sons by her side.  Pat was born on February 4, 1924 in Helena, MT, to Sibyl Ann Sherlock Schaeffer and Dorman Schaeffer.  She came from a long line of sophisticated and progressive women (and men), particularly on her mother's side, including activists for women's suffrage and human rights more generally, and Montana's first female State Land Commissioner (her grandmother).  Pat lived in Helena with her mother, father, and younger sister until her early teenage years, when her mother re-married an erudite and gentlemanly historian, newspaperman, and former U.S. Congressman named Tom Stout, and the family moved to Lewistown, MT.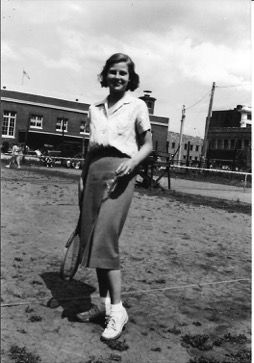 Upon graduating high school in in 1942 Pat attended Bennington College in Vermont where she studied dance under Martha Graham (among others).  She subsequently moved to New York City where she furthered her dance studies, performing on and off Broadway, and modeled for various artists, photographers, department stores, and magazines (including Vogue).  As a stunning beauty, it was only natural that she became the frequent subject of paintings by well-known New York artist, Rafael Soyer. While in New York she met, fell in love with, and married Lawrence Maxwell Knopp of Memphis, TN.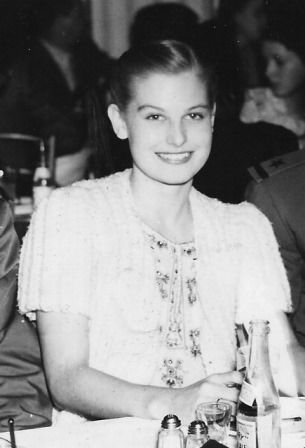 After World War II Pat and Larry moved to Memphis, where they lived with Larry's family while Larry attended college and medical school on the GI Bill.  During this time Pat continued modeling and even did some television work, while also bearing her first two children, Stephen and Douglas.  Tragically, firstborn son Stephen died unexpectedly in late 1949 but Douglas was born a few short weeks later, bringing renewed joy to the still-grieving family.  Upon graduation from medical school the family moved to Chicago where Larry took an internship at Cook County Hospital and third son Matthew was born.  Very shortly thereafter the family moved again – for the last time – to Seattle, WA, where Larry became the first to complete a neurosurgical residency offered by the University of Washington.  Pat and Larry's fourth son, Lawrence, Jr., was born during this time. The family lived in homes on Beacon Hill, Madrona, then Mount Baker, and finally moved back to Madrona.  They also spent the 1963-64 year in the Netherlands, while Larry, Sr., conducted research in neuroembryology at the Hubrecht Laboratories in Utrecht.  Also during this year the family traveled to Switzerland, Germany, France, and Spain.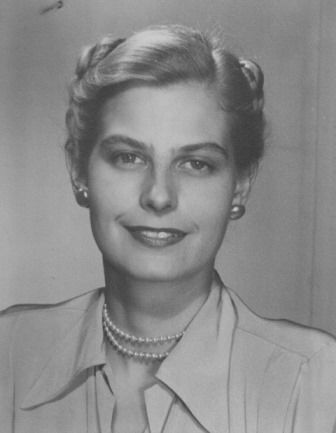 Pat loved the arts, nature, and reading.   She also painted and was an avid birdwatcher.  Throughout her life she continued the Sherlock women's passion for women's equality, and was a strong environmentalist and advocate for social justice.  She was also devoted to her family, for whom she sacrificed daily.  Following her husband's death in 1984, and with the boys all grown and out of the house, she downsized and moved to a lovely condo on Lake Washington in Madison Park, where she remained until moving to Horizon House in 2000.  During this period she traveled quite extensively, including to Ireland, New Zealand, and the Galapagos Islands.  Pat was gregarious, learned, willful, but self-deprecating; she enjoyed people of all ages and backgrounds.  In addition to her firstborn son and husband, she was preceded in death by her only sibling Barbara Nanita Schaeffer Rech of Greybull, WY.  She is survived by her three remaining sons, daughters-in-law Mary and Joy, granddaughters Emily, Theresa, Rachel, Sibyl and Leah, as well as brother-in-law Ed Rech of Greybull, WY, niece Julie Rech of Thornton, CO, nephew Jake Rech of Taipei, Taiwan, cousin Peggy Guthrie of Choteau, MT, and several other cousins on both the Sherlock and Schaeffer sides of her family.
Remembrances in Pat's honor are suggested to the Nature Conservancy.
A memorial to Pat's life will be held at 10am on Saturday May 9, 2015, at Horizon House, 900 University St., Seattle.
---
Comments
Larry and family-
It was so nice to read this beautiful piece about your mother's life. I realize how little I knew her. The pictures are so vibrant and show her spunk. She was a bold one. My heart goes out to you. --Penny Bolton
---
A women with her vitality and lust for life to travel teach her son's that they could be the best at any thing tryed to do and still kept going to thrive for more .I could only hope to be related to her.I am related to Hank Sheaffer from Montana.but being related does not matter when you can see the beauty in a person just by the things they did and the more they gave .is what make a wonderful women like that ( Pluse she was from Montana that it self take stamina.Our deepest retreats to her family .and that the world could have learned from her. to you and yours .I hope all OF her family can be togather as this is your first Christmas were she's the angle on your tree I wish many bells ring for her ..care and best wishes from our home to yours .
N.C.Birdwell-Smith (Teenie)
---