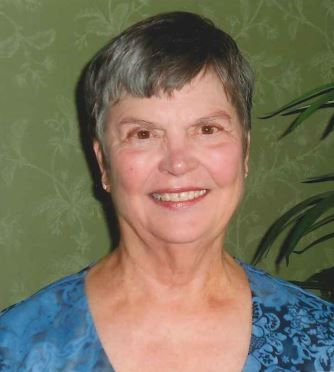 Age 75, passed away June 26, 2015 in Tacoma, Washington. Bev was born November 10, 1939 in Fort Worth, Texas, the daughter of Hattie & John Bright, Jr.  She lived in many places as a child, eventually settling in Washington State, where she attended Roosevelt High School and the University of Washington.  
She worked in the court system, as the Cowlitz County Clerk and eventually retiring as the Pierce County Court Administrator. Volunteering her time was important to Bev, while living in Longview she was active in Altrusa and League of Women Voters.  Most recently in Tacoma she enjoyed volunteering as a docent at the Tacoma Art Museum and serving at her church, Immanuel Presbyterian Church.
Bev was active throughout her life including many ski trips to Sun Valley, Idaho, travel to Europe and recently she travelled to Iona with her church.  Hiking and being outdoors was very important to her; she could be found kayaking in the San Juan Islands and Mexico and floating down the Grand Canyon.  She also enjoyed being intellectually stimulated, she was a voracious reader of books, newspapers and numerous periodicals.  She was an active NPR listener and participated in many lectures through her church.
Bev is survived by her daughters Susan (Jeff) Daley and Shelly Riss, her grandsons Ryan, Evan and Keegan, her sister-in-law Penny Bright, her nieces Leah & Meghan (Joe), and nephew Justin (Brianna) as well as two grand-nieces.  She was predeceased by her parents and her beloved brother John H. Bright III.  
A celebration of Bev's life will be held at 2 p.m. on Friday, August 14th at Immanuel Presbyterian Church, 901 N. J Street, Tacoma, Washington.  She will be laid to rest alongside her parents in the family cemetery in Stonewall, Texas.  In lieu of flowers, remembrances may be made to Immanuel's Walter Lowrie Speaker Series.
---
Comments
It was an honor and a pleasure to have worked with Bev over a number of years on various matters concerning judicial administration, particularly efforts to bring technology to judges and administrators. Bev was brilliant, always informed and not one for time wasting dilly-dallying. She was instrumental in several breakthroughs in the struggle to introduce new methods and techniques to judges and their staff, never an easy task. Conversations with Bev on just about any subject were always wide-ranging, fast paced, and informative. I will miss her, as I know will her family and friends, and the community at large. She was remarkable.
--Judge Ken Grosse, Washington State Court of Appeals (ret.)
---
When Bev was the Pierce County Court Administrator she mentored me in my position as Juvenile Court Services Supervisor. Her advise was invaluable. She was also a neighbor living only a block over from me. And now I've discovered we were both born in Fort Worth, Texas. We lost contact over the years but I have never forgotten her. I know she will be missed by many. --Naomi Welcher
---
Bev and I shared a job staffing the Greater Pierce County Community Network in 1995. She was so wonderful to partner with in this adventure. Because she was willing to take me under her wing, I ended up having a very successful and fulfilling career as a human services consultant. She was so smart, a great writer, a committed community activist and all around amazing human being. I met her through Tacoma City Club where we together publishing a report on school violence. Bev literally changed my life. I can't believe she's gone from this earth so soon.
--Helen Myrick
---
Bev and I were in high school together and went on to be roommates while studying at University of Washington. Bev always received admiring glances, however, one man caught her eye, Dale, and eventually became her husband and father of her children. 
Bev was the most brilliant of us all. She was particularly astute regarding politics (the opposite from arty me). She loved college, devoured information and read constantly...those habits continued throughout her life. 
We went on to different paths in life, however we kept in touch even tho living far apart and a few years ago I visited Bev...it was as if years disappeared and we were comfortable friends again...she talked of books, theories, religion, travels, my art work, and her grandsons...all with equal enthusiasm...that incredible intellect had not declined.
And altho her health was declining, the girl could still out walk me!
My good friend, you are missed.
--Jo Robinson
---