Daniel J. Mahler III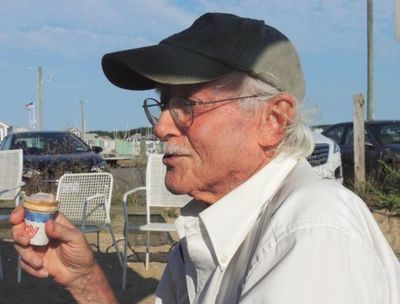 October 20, 1940 – August 5, 2021
Dan died from respiratory complication in recovery after a six-hour operation on his neck to relieve a serious impending paralysis. 
Birth, Early life & Education:  Dan was born in Providence, Rhode Island the first son of Mary Elizabeth Perry Mahler, and Daniel Joseph Mahler II.  He was brought up and educated in parochial and public school in Riverside, RI.  The parents divorced when he was young.  He graduated from East Providence High School and attended Roger Williams Junior College in Providence.  He was disappointed when he failed to be appointed to the Merchant Maritime Academy at Kings Point New York because of an arm deformity after a childhood fall from a kitchen counter.  The arm had been improperly set twice, resulting in weakness later in life.  It is interesting none of this affected his avid involvement in high school sports where he participated in swimming, wrestling, and gymnastics.  He was later accepted at the University of Michigan at Ann Arbor and graduated with a bachelor's degree in Naval Architecture and Marine Engineering. At Michigan he became very close to his Aunt Phyllis and Uncle Jack Chaput and their two sons and daughter who lived outside Detroit.  They were very supportive during his college years.   
Upon graduation he moved to Seattle where he had been hired by the Naval Architecture firm of Nickum and Spaulding Associates, Inc.  While there he was proud to have worked on the first super ferries for the Washington State Ferry System and a large container ship for Sea-Land Transportation.  
Dan then worked on the waterfront doing freelance design and small woodworking jobs on boats.  He joined Columbia Sentinel as a Naval Architect and worked his way up in the company eventually buying the firm.  He remembered with much fondness that he took ownership of the firm with its offices in the beautiful Olympic Building in downtown Seattle.  When that structure was demolished for the new Federal Building, he moved the firm to Pioneer Square.  Later Dan furthered his education with graduate courses at the University of Washington in business administration, computer science, environmental management, and design.
Boating: All through Dan's life he was an avid sailor.  It began with the family 30-foot Fred Lawley powerboat NINON II that his father acquired when Dan was about twelve and his brother Ken was five.  The brothers made lifelong memories while cruising the waters of Narragansett Bay, Rhode Island, and Vineyard Sound on this boat.  
He enjoyed sailing the small pram from the NINON II and even designed a sailing rig for a canvas kayak he bought in junior high.  In his high school years, Dan and his friend, Dick Eby, restored an ancient 19-foot Yankee Dory sloop. The boat is similar to the Indian class designed by John Alden.  He and Dick sailed that boat long and hard on Narragansett Bay.
During high school Dan worked at the local boat yard of the elder Albert Lemos, a noted RI boatbuilder.  While Dan worked there Albert retired and Godfrey F. Allen, known as Unk, took over the yard and Dan found in Unk a mentor whose principles, humor, and council lasted for life.  
In Seattle Dan also made strong sailing friendships.  He sailed in numerous Seattle area races on GOOSE and other six-meters, and in longer races along the coast, to Canada and Maui often aboard  the Sparkman & Stephens yacht  CHARISMA.
Personal Life:  During his time in Michigan, Dan had briefly met Kathleen Kennedy at UofM, but when she came to Seattle, he broadened the relationship and they married in 1969.  The two lived in the apartment building he rented, managed, and later bought on Queen Ann Hill.  With Kathleen, who taught at Lakeside School, Dan widened his horizons and friends greatly. Kathleen shared with Dan her interest in Art and increased his love of music. 
 Patricia Kennedy, Kathleen's sister, had visited Seattle many times from her home in Michigan and loved the coast.  Pat moved to Seattle after graduate school, and with that became a close part of Dan and Kathleen's life, as later did her husband Richard Anter.  
Dan and Kathleen lived at their apartment building on Queen Ann Hill until they purchased their home in the Northgate section of Seattle. Shortly the Queen Anne place was sold and they purchased a much larger apartment building where Dan devoted much time to its management, maintenance, and improvements.  
During this period Dan sold Columbia Sentinel to one of his lead architects and he continued with free-lance design work for several shipyards and individual vessel owners. When they eventually decided to sell the apartment building, Dan continued in his field, but found more time for other interests.  Kathleen's retirement from Lakeside School, expanded their interest in art, and traveled the Oregon and Washington coast and make more frequent visits to his roots in New England, and to Kathleen's parents in Michigan.  
Sadly, Kathleen was diagnosed with a rare form of lung cancer and fought for many months until her death in January 2011.  Dan mourned this loss greatly but found comfort with Judy Talley who had recently suffered a similar loss.  Dan and Kathleen had previously vacationed in Mexico with Judy and her husband Bill along with a group of friends.  The two found comfort in their grief and became best friends and companions until Dan's death.  For almost 11 years they traveled, went to art shows, and joined in the teaching retreat that Judy's ukulele group, the Mother Pluckers, attended for several years in Hawaii.  
Judy is a fine artist, and Dan enjoyed working with her on her shows, helping to design her website, and visiting other artists and friends from art colonies in Washington.  Judy also introduced Dan to new friends from University of Washington where Bill had been on staff.  When visiting his Eastern roots, they stayed with his younger brother Ken and his wife Christine in Connecticut, visited with the Mahler cousins, and dropped in on childhood and high school friends.  They also visited her son Peter, also an artist, his wife Sharon, and her grandson Gus in Brooklyn.  Dan and Judy and her Brooklyn family often rented a house for a week in the summer on outer Cape Cod.  More recently Dan and Judy enjoyed their week in one of the small Corn Hill cottages in Touro on the Cape memorized in an Edward Hopper painting.
Dan is survived by his only brother Kenneth Mahler, who lives with his wife Christine Strick in Lisbon, CT, his sister-in-law Patricia Kennedy and her husband Richard Anter of North Bend, WA, and cherished friend and companion Judy Talley of Seattle.
In consideration of COVID, Ken, Pat, and Judy have planned a very small and simple memorial in Seattle.  Another affair will be held in Rhode Island at a later date.  It is unfortunate considering Dan's many associates, friends and those wanting to celebrate his life this very sociable and outward man could not be remembered at a larger event.
Below are a few photos of Dan.  Comments and reflections may be posted here.
---
Comments
Thinking of Dan today, on his birthday. 10/20/40 always made us smile. We will always remember our Man in the Hat.
- Wendy and Steve Osterman
---
I was one of the residents of 5th Avenue Manor...the apt. bldg. that Dan purchased near Northgate. Dan and Kathleen were wonderful landlords and took excellent care of the building and their tenants. I was so sad when I learned about Kathleens passing in 2011, and I called Dan about 2 years ago and had a great chat. I am equally saddened to learn of his passing. Thank you, Dan, for all your care, your humor, and your humanity. Godspeed in your new journey! --
- Jim Stettner, Stanwood, WA.
---
Daniel J was such a dear friend for many years... I was so very fortunate to work at Columbia-Sentinel through the 1980s and I considered Dan to be one of my most impacting of mentors. Dan and Kathleen were stout friends to me, and I will always miss them - I still think of them often. I am very glad he continued to have happiness with Judy.

My deepest sympathies to all his loved ones.

Jan (Kutz) Lackie
---
Thanks Jan for sharing ,in looking thru the photos I can hear his voice. He will be truly missed as well as others before him in the maritime industries. This work truly defines the man. May the wind be always at your back so you can sail downwind to places beyond this life on Earth. Rest in Peace. Dan. Jeff and Kathleen Kutz
---
Dan may the Lord rest your soul. I have so many fond memory's of my cousins. From my Fathers side of the family. Dan and Ken there Mother Mary my God mother. From big party's at your fathers home. To simple gathering at your Mother. What an amazing life Dan was so blessed to live.

Patty Whalen Saunders
---