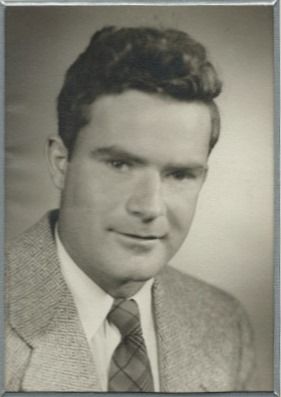 John Murray Pursell, beloved by many, passed away in Seattle on January 29, 2015 at the age of 87. Born on August 25, 1927 in Brooklyn, New York to recent Scottish immigrants George and Jeanie Murray Pursell, he had an older brother, George (who tragically died at age 3) and a younger sister, Jean. John grew up in Wilmington, Delaware, graduating from Alexis I. DuPont High School in 1945. He then served in the U.S. Navy's V-5 program, qualifying as a pilot. Using his G.I. benefits, he attended the University of Delaware, excelling in engineering and earning a B.S. in that discipline in 1949.
Soon after, John's interest in small boats and a magazine photo of someone canoeing on a Seattle lake led him to the West coast. In the summer of 1950 he drove his '41 Buick convertible across the country and settled in Seattle. It was the perfect move for John as it led him to both a career and a home that he loved and that would shape his life.
In 1953 John began a 30-year career as a systems analyst at Boeing, a job he loved and at which he was remarkably skilled. According to a co-worker, his work directly influenced Boeing's success on major programs. He was also said to be a marvelous teacher to entry-level analysts as well as experienced coworkers.
In the spring of 1954, John rented a friend's Portage Bay houseboat and fell in love with life on the water. He eventually bought his own floating home and became a beloved member of the Portage Bay houseboat community. John loved every minute of his 60 years on the water and he slept outside on his dock year-round in all but the most frigid weather conditions. He was fascinated with local weather and water conditions and kept very careful figures on water temperatures, becoming an expert on "his waters."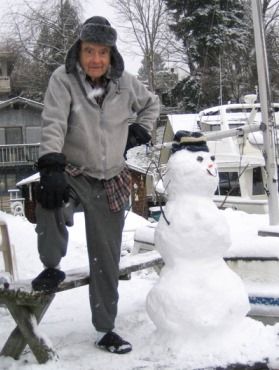 John enjoyed a variety of endeavors throughout his lifetime. He began writing poetry at age 7 and never stopped. He loved music and played the clarinet, was fond of country music - especially Chet Atkins and Patsy Cline - but favored classical music. He also enjoyed Scandinavian folk music and folkdancing, camping and hiking, designing and building kayaks, and his dear kitty, Rachel. He amassed an extensive personal library - no small feat on a houseboat! – mostly works of nonfiction and poetry. He dedicated himself to several major writing projects: Kayak Paddling Strokes: Techniques and Equipment, published by Shorey Books in 1962; an historical novel set during the Vietnam war - a U.S. military involvement of which he was very critical and spent decades researching; and an ongoing fascination for analyzing Einstein's Theory of Relativity, about which he had his own unique opinion.
Everyone who knew John well agrees that he was a brilliant and wonderful individual. A very private man, he was also natural networker; he greatly enjoyed talking to others and over the years established a broad community of lifelong friends from a variety of groups - Skandia Folkdance Society, The Mountaineers, his houseboat community, Boeing work associates, and people he met on the "Ave" in the University District. Friends and family alike describe him as bright, curious, unpretentious, creative, gentle, thoughtful, sensitive, and compassionate. He made nightly phone calls to a number of them to advise them of the PBS TV lineup for the night and often mailed copies of some bit of history or a piece of his verses that he felt they would enjoy.
A bachelor himself, John was an honorary member of several families, joining them for holidays and special events and always showing up with a bottle of wine for the hostess. He took an active interest in the lives of his relatives' and friends' children and gave freely of his time by offering tutoring in math and helping to fund their educational pursuits. John was passionate about encouraging others to find work they loved, and he believed in the value of university studies as part of that pursuit. Forever grateful for the education granted to him by the G.I. bill after W.W.II, he often said he wanted to help others as he had been helped. In doing so, he left a permanent and positive imprint on the lives of many.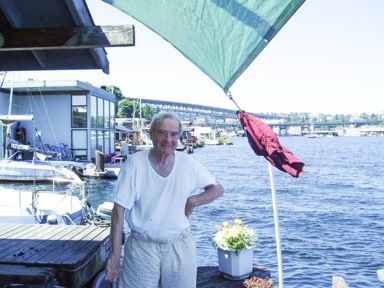 John was preceded in death by his parents George Pursell, and Jeanie Murray Pursell, as well as his brother George Gilbert Pursell; he is survived by his sister Jean Athey and her family in Lancaster, PA and his extended family of dear friends in Seattle. John will be greatly missed by the many people whose lives he touched. In his memory, keep your curiosity alive, follow your passions, and encourage lifelong learning in everyone.
---
Comments
---