Dr. Cinda Lu Steenhof Morrison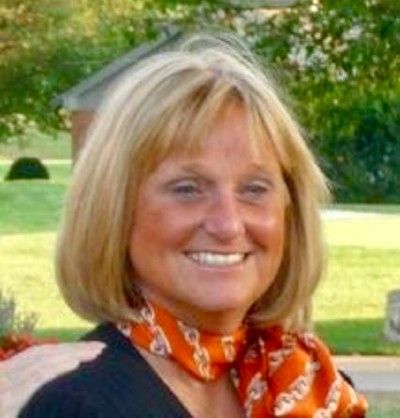 Dr. Cinda Lu Steenhof Morrison, formerly of Prairie Village, KS, concluded her courageous fight with cancer on January 10, 2017 in Seattle, WA.
Cinda was born in Kansas City, MO, and graduated from Gulfpark College for Women in Mississippi and subsequently earned her BA from University of Tulsa. She later earned her Master's degree in Education from Mississippi State University before moving to the Northwest, where she earned her Doctorate in Educational Leadership from Seattle University. Cinda was passionate about, and dedicated to, supporting educational innovation that improves K-12 public schools and ensuring all students that graduate from high school are enabled to succeed in their next endeavor. Her first job was as a high school teacher in Denver, CO, and she recently concluded a 45-year educational services career as the principal of a vocational tech high school in Portland, OR, as well as serving as an adjunct professor at Portland State University.  She raised her family on Bainbridge Island and in Port Orchard, WA, where she was active in the Junior League of Seattle. Cinda was a dedicated mother, mentor to numerous young adults, and was a caring, thoughtful, and loyal friend to many.
She is survived by her two sons Tucker (Thanda) Morrison and grandchildren Carter and Sydney; Mac (Coley) Morrison; her mother, Jerre Clark Steenhof; her three younger sisters, Kyle Weinstock, Dana Mahoney, and Mary Addison Hackett; and her former husband Bill Morrison.
A celebration of Life Ceremony will be held at IslandWood on Bainbridge Is, WA, on Sunday, February, 12, 2017 at 12:30pm.  If you would like to wear something orange in honor of her favorite color I'm sure she would appreciate that.
In lieu of flowers, memorial donations may be made to the Seattle Humane Society.
---
Comments
Mac and Tucker, lovely tribute.
Carol White
---
Cinda gave me my first English teaching job. I sat through two interviews before she hired me as an English teacher as my first teaching position when I was 29 years old. She was lovely, made me feel relaxed and confident and, I could tell, she believed in me (which is just what I needed!). She went on to be a mentor and completed my formal observations my first year of teaching. She was always supportive, helpful and gave me constructive feedback to help me improve my skills as a teacher. She had to call me in to her office my first year to tell me I shouldn't be grading papers in our department or whole school meetings. At the time I thought this was completely ridiculous and was kinda of embarrassed that this was done and I could tell she was too. We laughed about it years onward as she never had to do this again. Cinda was a down to earth leader who helped me become a confident and better teacher. I will always remember her fondly. Years later we reconnected on facebook and engaged with each other on topics of education. She was first mentor in my lifelong pursuit of learning. Bless you Cinda - thank you for being a lovely professional, a lovely lady, a couregous and generous human being and for sharing with me, almost immediately, the nuances of being a female professional. Love you! Tami Lou xxx
    
Tami Lou (Beavers) Castillo
---
Cinda was a wonderful mother and a beautiful person. How blessed we are to have known her.
Prayers for The Good Lords Peace, Comfort and Loving presence over you Tucker and Mac. Your Mother has gone home to God and you will share eternity when you meet again in heaven.
Michelle (Shelley) Haley
---
Cinda was such a wonderful school administrator and colleague. After reading what Tami Lou wrote, it brought back a lot of memories, and I realized that Cinda was a major reason why it was fun and rewarding to teach at SK High during the years she was our vice principal. Cinda was a lot of fun, but also very astute and insightful when it came to interacting with students, staff, and parents. Along with our principal Keith Canton, Cinda really made the Building Leadership Team an active and vibrant part of decision-making and school success. She spearheaded a student leadership program that was extremely inclusive in reaching out in a purposeful way to involve students from every imaginable group - racially and socially. I will always be grateful that my daughter Lori, a special needs kid, was included. Cinda was also very generous and considerate, and I remember how when Steve Wilson was hired as our new principal, she welcomed him to South Kitsap by hosting an afternoon social at the Morrison home on Watauga Beach that included leaders from our school and community. I enjoyed having Tucker and Mac as students. They, like their mother, contributed so much to the positive climate at South Kitsap High School. Plus, they inherited her wonderful smile. Thank you, Cinda. We were all blessed to know you.
Tom Juvik
---
My heartfelt condolences to Cinda's family & friends. Annie Chandler
---