Barbara A Freeman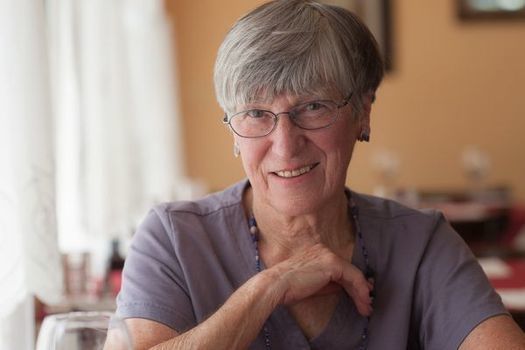 Feb 7, 1935 - Feb 21, 2022 
Barbara passed away peacefully in Bellevue, WA while recuperating from an unplanned surgery at the age of 87.  
Barbara was born at the home of her grandparents in Market Harborough, England to Cecil and Muriel Tilley, joining her older sister Betty. She attended Market Harborough Grammar School where she met her future husband, Edward Freeman.
After the untimely passing of her father Cecil, Barbara was bridesmaid to elder sister Betty in 1952, and then went off to join the hotel industry at Droitwich and Nottingham before returning to Market Harborough to work at a turf accountants. 
She followed Ed, emigrating to Canada onboard the Empress of Britain in April 1957. She and Ed were married in Toronto on October 12, 1957, given away by her brother-in-law Fritz Hensel. After honeymooning in New York, Washington DC, and Philadelphia, they enjoyed their time exploring new surroundings, discovered skiing, and formed many lifelong friendships.
In Spring 1963, they headed westward again to Seattle, where Ed started a career at Boeing, and they settled into a house overlooking Puget Sound. Barbara began work as a legal secretary and office manager.  She played field hockey, later took up squash, and studied Ikebana. Her son Mark arrived in 1965, and Ross followed in 1968. Barbara became very active in school activities and volunteered her time tutoring children and helping out in the classroom. 
In 1976, Ed had the opportunity to return to the UK to head up Quality Assurance operations for Europe. They lived in six houses over an eight year period, with Barbara making each one a welcoming home.  She enjoyed Cordon Bleu cooking school, actively researching family genealogy in London, and joining Ed on his many work trips to Europe and beyond.
The family returned to their Seattle home in 1984 and Barbara took up tennis, led international tour groups, and immersed herself in office management for a professional photographer, from which grew a lifelong friendship.
The travel bug bit again in 1992 when they moved to Sydney, Australia for Ed's work, and continued with journeys throughout Australia and the Far East.  They returned home a couple years later upon Ed's retirement, leaving them more time for new activities and reconnecting with friends, including several reunions of both High School and Toronto groups.
After Ed passed away suddenly in 2001, Barbara moved to Bellevue and remained an active participant in her community's homeowners' organization.  The following year, she became a grandmother to Sarah.  
In 2011, she followed Mark's family to Lake Chelan, where she enjoyed living in a new home built just for her, and spent many hours creating and tending a fresh garden. Nanna was a constant, and welcome, presence in Sarah's young life during these years. Along with Mark's family, she returned to Bellevue in 2016, to the very same condo she had enjoyed some years prior.
Her health beginning to decline, Barbara reluctantly moved to an Assisted Living community in early 2020, just before the pandemic. While Covid-19 was not a direct cause of her death, the stress and isolation did little to prolong her days. For someone who thrived on helping others, the many months of confinement severely diminished her purpose in the world.
Through most of her life, Barbara was an exceptional correspondent. For 45 years, each Christmas season included a lengthy and thoughtful letter on the year's happenings. Her early embracing of computers, and then email, allowed her to continue to reach others from afar. She was faithfully organized, with papers meticulously filed and accounts updated. And she was always creatively economical and practical - a nod to her very humble beginnings.
Whether befriending a pensioner at the grocery store, answering calls from the recently-bereaved, or assembling community meeting agendas and minutes, she acted with empathy and the determination to make a difference. Let us remember her every time we see a lovingly tended garden, or when we ourselves can offer comfort and a helping hand to those who are suffering or isolated. 

Barbara is survived by her sons Ross (Megan) of Seattle, and Mark (Laura) of Palm Desert CA, and granddaughter Sarah of Washington DC. In lieu of flowers, please consider making a donation in her memory to the EvergreenHealth Foundation Hospice program or your favorite charity. Plans for a small ceremony will be communicated later this spring.
---
Comments
A gathering to celebrate Barbara will be held Monday, July 25, from 4pm to 7pm, at Wisteria Hall at the University of Washington Arboretum.
Mark Freeman
---