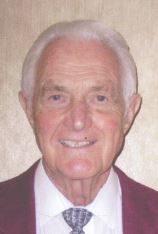 Ross Davidson, 2/23 1928, was born and raised in Butte, Montana ("The Richest Hill on Earth").  He passed away on Friday, 2/26 2016 of Pulmonary Fibrosis.
His life was varied and full. After his Army tour of duty, he graduated from Butte Business College and was engaged in accounting and management for 12 years (GM Dealership, Alaska Airlines, Plywood Industry, and propane and natural gas companies).
His main career was in land development and sales with his brother Harry.  They created and sold a number of projects: Ponderosa on the Wenatchee River, Surfside on Washington's Long Beach Peninsula, Skyline at Anacortes, Desert Aire on the Columbia River, Costa Rica Central America, and several 10 to 27 thousand acreage development and sales undertakings.
Ross is survived by his wife Lynn, daughters Onya Canmore, Heidi Durham and Dana Durham, many grandchildren and great-grandchildren, nieces and nephews. One of his last remarks was:
"So long to my many friends and relatives in Butte, MT, Everett, Bellevue, Spokane, WA, Sun City, AZ, and Mirabella Seattle."
Memorial: Celebration of his life will be held on Saturday, March 26, 2-5 PM at Leif Erikson Hall, 2245 NW 57th St, Seattle, WA 98107.  Services will begin at 2:30.
---
Comments
RIP uncle Ross!! You will be missed so very much.
Sheila
---