Beverly Irene (Bryant) Paillette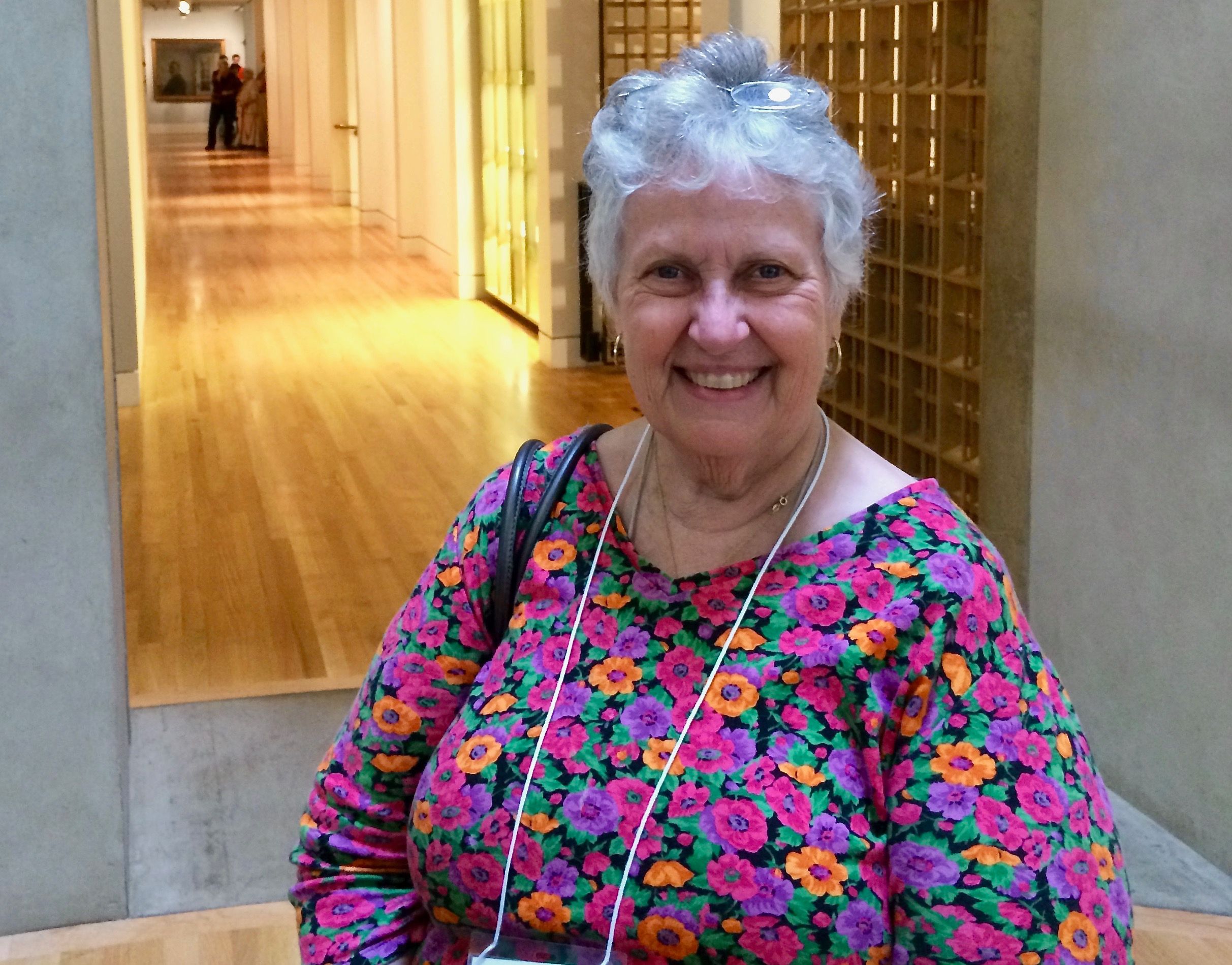 Bev passed away in the early morning of December 31, 2019, with her daughter Gwen and son-in-law Aaron at her side. She had lived with Alzheimer's for several years, and had been living in a Seattle memory-care facility for the past four. 
The middle child of Irene and Edward Bryant, Bev was born in Fountain, Colorado on November 11,1949. With a love of learning, she was the first in her family to go to college and graduated with a degree in Math and Computer Science from the University of Northern Colorado in 1971. With few careers open to female mathematicians at the time, she chose to teach public school. A posting for her former husband brought her to the Pacific Northwest where she settled in Puyallup, WA. She went back to school to get her Masters in Education from the University of Washington in 1992 and remained a loyal and enthusiastic Husky.
Bev taught Jr. High and High School Math in the Franklin Pierce School District for 35 years. She coached the Math Team at Washington High School for many years and was very proud to have been honored with several teaching awards in her career. In semi-retirement she began to teach at Pierce College in Lakewood, WA where she especially enjoyed leading classes for students looking to become teachers.
Bev was an ardent Mariniers fan who held a deep affection for Ichiro; she attended many games each baseball season with a group of friends for years. She loved crafts, sewing, musical theater and art. She could always be counted on to bring baked goods to a meeting - including her family's famous cinnamon rolls - and made her own raspberry jam each summer.
A memorial will be held at 11 a.m. on Saturday, January 25, 2020 at New Holly Gathering Hall 7054 32nd Ave South, Seattle. All are welcome. The family request that gifts made in Bev's memory can be made either toward the Creative Aging program at Frye Art Museum: www.FryeMuseum.org or the Memory Brain & Wellness Center at UW Medicine: www.AccelerateMed.org/Bev .
---
Comments
Beverly was a loving and caring cousin with whom I sent many summers at our grandparents in Fountain Colorado. Especially enjoyed her joining our family for my Dad's 90th Birthday in 2008. She will be greatly missed by many.
- George White
---
I had the extreme good fortune and privilege to get to know Bev as we served many years working together at the state level in DKG. She enjoyed attending chapter and State events and partaking in the fellowship with other educators. Bev always welcomed everyone with a joyful smile. She a heart of gold and was a fierce friend to all. Her sage wisdom and enthusiasm for education our DKG organization will be missed.
Sherri Wagemann, WSO Immediate Past President of DKG
---
I was one of her students back in the 1980s when she was at WHS. She was always really nice. And she was a fabulous teacher--she was, easily, the best math teacher I had, making math understandable even for people like me who weren't good at math. My condolences to her family and friends.
--John Carlson
---
Hands down the best teacher Washington High School has ever had. She always helped foster an amazing learning environment that allowed all students to learn. Her ability to teach math in different ways enabled every student to be able to understand a subject that isn't always so easy or fun to learn. Ms. Paillette will be greatly missed.
--Chad
---
With warm memories and our deepest sympathy we send our condolences in the loss of a very special lady.
--The Barbara Gibson Family
---