Ronnie "Ron" Jack Walker, Sr.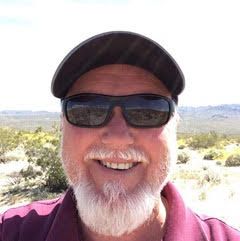 Ronnie "Ron" Jack Walker, Sr., loving father to Ronnie Walker, Jr. and Courtney Prather passed away on May 7, 2019 in Seattle, Washington at the age of 67.  Ron was born July 13, 1951 in Fort Smith, Arkansas to Ethel Estelle Stockton Walker and William Henry Willis Walker.  He was preceded in death by three brothers, Willis Jr. Walker, Jimmy Eugene Walker, and Jerry Wayne Walker.  Ron was survived by three sisters and two brothers, Juanita Wood, Marilyn Harris, Jean Wood, Richard Walker, and Harold Walker as well as his loving former wife Mary Walker, two children, Ronnie and Courtney and his four grandchildren Jack Walker, Katie Walker, Isaac Prather and Aaron Prather.  
Ron lived much of his life in the Fort Smith, Arkansas area among his countless friends and family members.  Some of his passions included playing golf, reading, following the St. Louis Cardinals, using his technical expertise to invent, and story telling; and, 'oh, and by the way', some stories were very long.  After working over 30 years at Sparks Regional Medical Center, he began to prepare for the next chapter in his life.  His adventurous spirit set him on a course where he logged thousands of miles in his van traveling no where in particular.  We always enjoyed his updates and stories of new and old friends found.  
Ron first picked up a guitar in his youth and developed a life long love for music.  Whether it was singing in his church quartet, belting out some Beatles tunes over a campfire, or writing his own original material, music was always part of his life.  Ron wrote dozens, likely hundreds, of original songs.  He always had a curious and thoughtful presence which served him well in his song writing and travels.  
His sense of humor and love of life will be missed.  Even after being diagnosed with an advanced stage of cancer his optimism was both inspirational and contagious.  An immediate family only service will be held at Port Ludlow, Washington.  In lieu of flowers or donations, please share your favorite story on his memorial Facebook page.
---
Comments
You have always been family and you are going to be greatly missed. Thank you for dealing with all of my crazy parties and sleepovers at your house growing up. ( you and Mary let me get away with a little more than mom and dad. )Rest In Peace Ron. Love ya
Tiffany Burger
---
Ron you was quite a card I remember one day you thought I was Mary and hugged me and called me babe well I'm going to miss you BABE REST IN PEACE. MARY so sorry for you and the kids come see us sometime love you guys
Kay Carson
---
So sorry for your loss. May God heal your hearts. Loved hearing Ron sing with the guys of First Church of God. God bless your family.
Louise Streeter
---
He will be missed, I'm BLESSED that I got to visit with him last summer when he was in town. God gained another angel, I'm sure the whole Walker family is loving him being there with them. See you soon
Cynthia Dennis
---
Brother Ron and Sister Mary were my youth pastors when I was growing up at First Church Of God. They mean so much to me and treated me like their son. They took us to OU football games, when little Ronnie was a Roughneck. We had great times doing numerous fundraisers (cake walk, car washes, etc) for big trips like Six Flags. I love them so much and they had a big influence on how I turned out today. Thank you so much Brother Ron and Sister Mary. -Anousack Vong
Anousack Vong
---