Janet Williams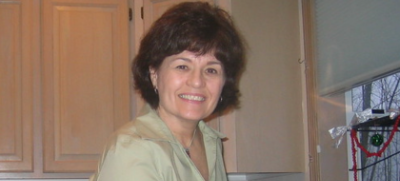 Janet, beloved wife, mother, and grandmother, passed away on Sunday, August 1st, 2021. 
She was born on September 9, 1947, to Ed and Mary Zembrycki. She grew up in the middle of a Catholic family in the south end in Seattle. The Zembrycki kids attended St. Ed's in the neighborhood and Janet went on to graduate from Immaculate High School. In 1966, she and Allan Dean (called Dean by the family and known as Al at work) married at St. Ed's. When Dean was drafted, he and Janet lived at Ft. Benning Army housing in Georgia and then Fulda, Germany, where son Craig was born on base in 1968. Back in the States, daughter Erika arrived in 1969 and son Todd in 1975.
Janet and Dean hosted countless holidays and BBQs over the years. A true Virgo, Janet was organized, invited everyone (and called back for RSVPs) and ran on schedule.
And she always had her camera at the ready. The kids usually ended up in the hot tub, shooting hoops, or playing pool downstairs while folks congregated around the big round oak table upstairs or out on the deck. 
Janet was determined. She decided to go back to school and earned her bachelor's degree at night from City University while working and raising three kids with Dean. All she needed was a 15-minute nap after work each day to get through the rest of whatever needed doing. She had a successful corporate career with Safeway, including a relocation to California with Dean for several years before they returned to Washington for retirement. 
Vacations were important to Janet because they brought fun times with friends and family – camping and fishing weekends in the early years, road trips to sisters in California, weeks at Lake Chelan, and trips to Mexico. They brought the family on vacations to Hawaii and New Zealand, travelled to Italy, and cruised the Mediterranean. 
Janet is survived by her beloved husband Allan Dean, sons Craig (Sara) and Todd and daughter Erika (Dan), grandchildren Shelby, Emma, Devon, Cameron, Olin and Van, sisters Margaret, Elaine, Nancy (Tony), Kathy (Brian) and scores of nieces and nephews who she loved dearly.
She is predeceased by her mother Mary and father Edward, sister Barbara, and brother Steve. They have surely been joyfully reunited in heaven, probably playing cribbage!
In lieu of flowers, memorial gifts may be made to Habitat For Humanity, March of Dimes, or Juvenile Diabetes Research Foundation. A celebration of life will be held in early fall.

A Gathering To Remember Janet Williams
Sunday, August 8, 2021
2:30-5:30 PM
St. Anne's Chapel at Villa Academy 
5001 NE 50th St.
Seattle, Washington 98105
Followed by a picnic on the grounds.
To RSVP: 206-369-2467
---
Comments
---