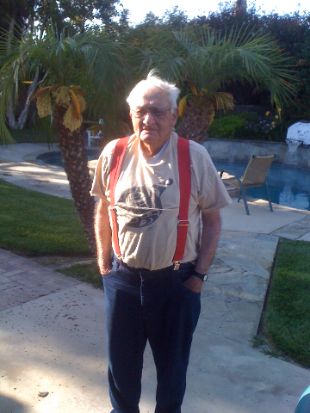 Frederick Wallace Williams Jr, "Bud" June 11, 1923 – July 17, 2015
Beloved and dedicated family man, born in Spokane, Washington to parents Fredrick Wallace Williams Sr, and Rowetta Williams. Seven siblings Chuck, Dorothy, Janet, Geneviève, Marguerite, Pauline, and Tavy.
Raised in Spokane, WA during the great depression. Graduated from North Central High School, Spokane, WA. Class of 1941.
Served in the US Army during WWII under General Patton's third army crusade to neutralize the German opposition. First troop to enter Germany after the Battle of the Buldge and liberate Nazi death camps.
Met Azalea Laura Perry while stationed in Camp Butner, North Carolina. Upon his return from the war, after an honorable discharge, married in Durham  February 9, 1946.
Attended the University of Washington, earning a Master's degree in Civil Engineering in 1950.
Taking root in the University of Washington area, had children James Terrance, Paul Frederick, and David Lee. Resided and raised three boys at 5050 36th Ave NE for 60 years.  Fred worked as the head of the bridge and arterial design division for the City of Seattle engineering department improving and building most of the Seattle streets and bridges we have today. Completed his last project, design and construction of the West Seattle Freeway Bridge. Retired from the City of Seattle. After retirement worked for FEMA.
Loves and passions  were; rocks, gems & minerals, his wife, His boys, his grandchildren, working hard, being conservative,  being a republican, being a Christian, being actively involved in his church,  being there whenever needed, fishing, fresh seafood,  good food…all good food,  hunting, always staying busy, lovingly referred to as the "ADD Grandpa".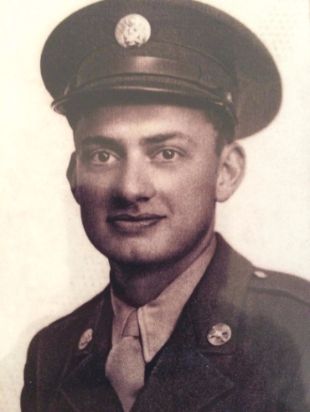 "Bud" executed his very own plan/mission to the "T"; to provide for his family and to prove scientifically that worrying really does work because most of what one worries about doesn't actually happen. He executed his life's mission exactly as planned. He saved every last penny to maximize his savings. He did this with pride and stubborn determination… expressing some different and awkward viewpoints, but stubborn to fulfill his plan none-the-less. Fred never wanted to go to a nursing home or assisted living. He was passionate about staying in his own home. "To live in a nursing home would be a complete waste of money." He never let $1.00 slip through the cracks. The day he passed, Fred's sons Dave had hit financial and emotional low points. Fred was worried about all his sons and their kids (his grandchildren). Fred knew it was time to take the final step of his plan. Dave took the first possible flight from the greater LA area to Seattle on that day. As soon as Dave arrived at the hospital with his brother Paul, Paul's wife and son, Barb and Ben, Fred departed us; His sons were there safely in his presence.  His plan was complete. He finished his life mission knowing his family's needs were now fulfilled when his ultimate help was needed the most.  Fred left his life-long legacy to his sons and saved his entire family. He was ready to reunite with his wife, his Mom and Dad, his siblings, friends, and to meet Jesus face to face. 
It's unfortunate that as we get older, our parents get older as well. We wish they would be around forever but it's kind of hard to get out of this life alive. Fred leaves an extended family of 7 grand kids, Chris, Linnea, Ben, Rachael, Evan, Adrian, and Ryan, to carry on his colorful legacy.
Peace.
---
Flowers donations should be delivered to Lakeview Free Methodist Church (9412 15th Ave NE, Seattle WA 98115) on Sat July 25th prior to 12-noon.
In lieu of flowers, charitable donations may be made to the Salvation Army, 9501 Greenwood Ave N, Seattle WA 98103 or to Lakeview Free Methodist Church, Attn: Rev, Dave Banks, 9412 15th Ave NE, Seattle WA 98115 (206) 522-1465.
---
Comments
What can I say about growing up next door to Bud & Azalea, & Terry, Paul & David? About my parents & yours? A sacrificing, strong, & proud generation to remember! I miss them all. I can't believe it's been 6 or more years since Azalea and my Dad passed on and 25 years now since my Mom died. You are always the child, even when caring for your sick parents, and then when they are gone & it feels like being an adult orphan, no matter your age. Please take comfort in all your memories & love of family.
Take care, Kathy McEwen Neal
---