Scotsman, sailor, friend, squash player, world traveler, mentor, dog lover and devoted husband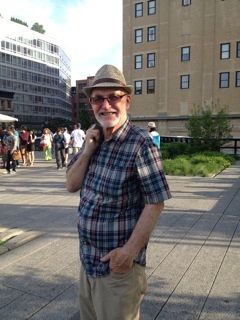 Born in Scotland on August 10, 1939, Bill passed away peacefully at his home in Seattle on December 7, 2014.  Bill grew up with a love of the water and a fascination for technology.  He earned degrees from St. Andrews University and Edinburgh University.  A highlight of this time, Bill was on the Edinburgh University Football Club and very proud that during his tenure the team won the Scottish Qualifying Cup, the only time that the Club won this competition.  
He was an entrepreneurial businessman, founding the first high performance mini-computer company in the United Kingdom in the 1970s.  Bill joined Tally Ltd. while still in England, and this led to him relocating to Seattle in the 1980s as CEO/President, retiring in 2001.  After retiring he continued his involvement in the world of technology, mentoring several start-up businesses.  
After a lengthy courtship, Bill married his wife, Carol, in 2001, and their life together was a love affair.   Bill and Carol enjoyed travelling together - skiing and barging in France, soaking up the sunshine in Maui, exploring Amsterdam, Barcelona and NYC, and visiting the Scotland and England of Bill's youth.  Bill's passion was boating and he and Carol enjoyed many years of boating in the San Juan and Canadian islands.  Most of all, Bill loved his friends and was always ready to share an engaging story, a game of squash and a coffee or a wonderful meal.   
Crossing the Bar
Sunset and evening star,
    And one clear call for me!
And may there be no moaning of the bar,
    When I am put out to sea,
But such a tide as moving seems asleep,
    Too full for sound and foam, 
When that which drew from out the boundless deep
    Turns again home. 
Twilight and evening bell,
    And after that the dark!
And may there be no sadness of farewell,
    When I embark;
For tho' from out our bourne of Time and Place
    The flood may bear me far,
I hope to see my Pilot face to face
    When I have crost the bar.
- Alfred, Lord Tennyson
Bill is survived by his beloved wife, Carol, and constant poodle companion, Sydney, and his extended family and friends.  At Bill's request there will be no services.
Remembrances may be made to the Washington Talking Book and Braille Library, 2021 9th Ave, Seattle, WA  98121.
---
Comments

Bill was one of a kind who made an enormous impression on me. He had the faith to hire me into Tally as a rookie salesman back in 1980 which was a pivotal moment in my career. For that, I will always be indebted to Bill. I only regret that over the years, we gradually lost touch with each other. RIP Bill! --Ken Salmon
 
---