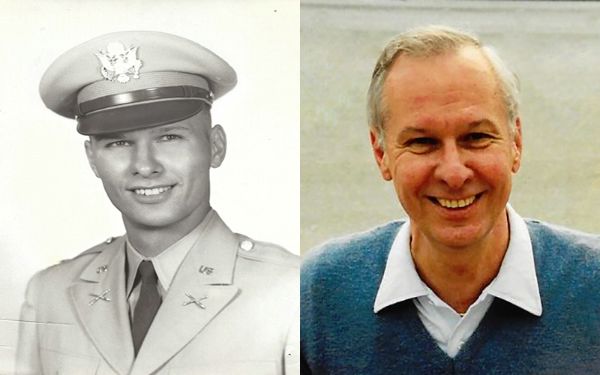 Robert Frank Irwin passed away peacefully in his home in Edmonds, WA August 14, 2015.  Bob was born Sept. 12, 1932 in Harvey, Ill. to Frank J Irwin and Frances Modrak Irwin.  He married his high school sweetheart, Cherie Ann Johnson, on Aug. 14, 1954 in Chicago, Ill.    
Bob was drafted into the Army in 1953.  He attended Officer Candidate School and was commissioned on 8/10/1954 as a 2nd Lt. at Fort Sill OK, promoted to 1st Lt. at Fort Bragg, NC.  He was a Battalion Motor Officer and chosen to be the forward observer for the 18th Airborne Corps Artillery.Bob attended DePauw University, Northwestern University and graduated from San Diego State in 1959.  He worked for US Gypsum, Travelers, Marsh and McClennan, and Coroon and Black Insurance Companies.
His hobbies and interests included gardening, fly fishing, reading, Civil War History, politics and cooking.  He worked tirelessly perfecting the ultimate loaf of "holey bread". But more than anything, Bob loved his family.
Survived by his wife Cherie, 2 children: Bob Irwin Jr.(Deb) and Terri Lynn Irwin.  4 granddaughters: Lacy and Kelly Irwin, Shanon Bart Cox (Josh), and Chelsea Bart Savoie (Daniel).  4 great grandsons: Griffin Robert & Xander Cox and Finley & Grayson Irwin Savoie.
Bob was an amazing husband, father, grampa, and great grampa. His sense of humor will be remembered and one of his favorite lines was, "I have t-shirts older than you!" He enjoyed walking and would pick up trash along Olympic View Drive while exercising.  He is dearly loved and will be greatly missed.
---
Comments
---