John Porch Loflin
March 14, 1925 – January 26, 2018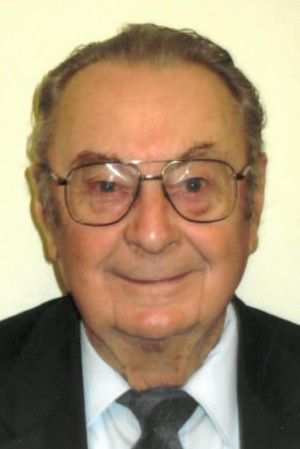 John Loflin was born and grew up in Tacoma and attended the University of Washington.  He was a Certified Public Accountant and spent a total of 40 years specializing in taxes.  Thirty of those years were with the Internal Revenue Service as an Examiner and a Administrative Appeals Officer working in the United States, Canada and Europe.
John was an avid coin collector, and his other interests included opera, pops symphony and world travel.   A Navy veteran, he was a member of the Navy League of the United States.
John lived the majority of life in Seattle with his wife Viola.  Prior to moving to Horizon House they lived the Magnolia and Laurelhurst. 
John is survived by his devoted wife, Viola and a large number of nieces, nephews, great nieces and nephews and even one great-great niece spread between the states of Washington and California.  His many friends will miss him dearly, especially his dry wit and the twinkle in his eyes.
A Memorial Service will be held on March 10, 2018 in the Chapel of Horizon House at 900 University Street in Seattle where John and Viola lived since 2007.  Donations may be made in John's name to the American Diabetes Association.
---
Comments
---