Craig P. Duncan
1947 - 2018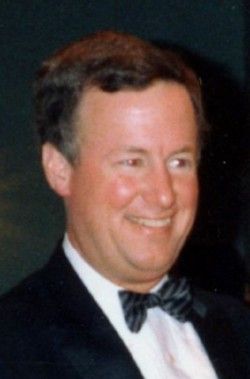 Craig passed peacefully at home on November 10, 2018 after a 3 ½ year battle with a Glioblastoma brain tumor. 
Born and raised in Seattle, he is the son of Ann F. and W. Paul Duncan.  He graduated from Bishop Blanchet High School and Seattle University with a degree in Accounting.  Immediately after graduation he began his distinguished 34-year career with PricewaterhouseCoopers where he became partner in 1980.   His career started in Seattle but in 1973 his professional skills took him to the New York office where he wrote and taught tax continuing education classes for the firm.  It was during this "tour of duty" where he met Stephanie, his beloved wife of 43 years.  
In 1974 during the development of the Alaska Oil Pipeline, he was honored to help open the Anchorage, Alaska, Price Waterhouse office.   In 1987 he was promoted to the office managing partner. He also led the tax department there for 17 years.
In 1991, he moved back to Seattle and became managing partner of the Seattle tax practice until he retired in 2003.  He also returned to his alma mater to assist the Accounting Department by chairing the Accounting Advisory Board for several years.  During this time, he also revived his passion for golf.  He joined the Broadmoor Golf Club and in 2008 proudly served the Club as its President. During retirement he played on average 6 days a week.
After retirement, as an instructor of many professional education courses, he was asked to teach a graduate level tax class at Seattle University.  He was enthusiastic about teaching again since he enjoyed mentoring and teaching young students, throughout his entire career.
In 2009 Craig and Stephanie began spending the winters in La Quinta, California, where he could golf in the warm sunshine.
Craig is survived by his wife, Stephanie, his sisters, Nancy Holmes (Dick), Lucy Shay, and Marcia Blas (Franc) and 8 nieces and nephews.
A funeral service will be held at St. Ignatius Chapel at Seattle University on December 11, 2018 at 10:00am.
To honor Craig's memory, in lieu of flowers, contributions in the name of Craig P Duncan can be mailed to Seattle University, Albers School of Business, 901 12th Ave, P O Box 222000, Seattle, WA 98122-9811.  Donations can also be made on line at  https://connect.seattleu.edu/netcommunity/albersgiving 
---
Comments
---