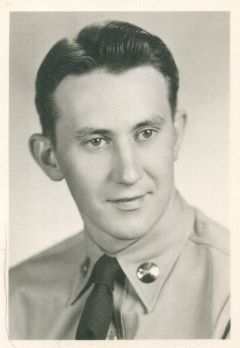 Ernest "Ernie" Grover Green died peacefully on April 29, 2015 in Shoreline, Washington at the age of 84.  Ernie was born October 6, 1930 in Valley City, North Dakota, fourth child to Earl and Agnes (Engeland) Green.
Ernie was a veteran of the Korean War, serving in the US Army National Guard from 1950 to 1954.  After his discharge from the military, Ernie returned to Valley City where he worked at the Pepsi Cola bottling plant alongside his father.  Ernie married Patricia Morgan, his wife of 55 years, in 1959.  Shortly after being married, they moved from Valley City to Portland, Oregon.  There they raised three children--Kelley, Kristy and Kurt.  Ernie spent 31 years as a Letter Carrier in Portland, retiring in 1992.  In 2000, Ernie and Patricia moved to Nalcrest, Florida where they spent 13 great years before returning to the Pacific Northwest to live in Shoreline until his death.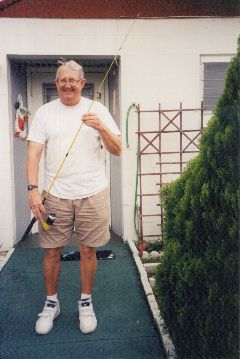 Ernie was fond of fishing, hunting, and bowling.  He loved visiting the ocean and beachcombing.  With a knack for trivia, he habitually watched the game show Jeopardy and frequently responded with the correct answer.  Ernie could fix most anything and would always lend a helping hand to anyone in need.  No one ever forgot Ernie.  He was always ready with a wry comment accompanied by a mischievous grin, and he will be remembered by many for his great sense of humor.
Ernie is survived by his wife Patricia, sister Phyllis Holmes (Don), daughters Kelley and Kristy, sons Mike, Mitch, and Kurt, his nieces, nephews, grandchildren, and great-grandchildren.  He is preceded in death by his parents, sister Jeanette Arnold, and brother Edgar.  A devoted husband, loving father, and kind, supportive grandfather, Ernie will be dearly missed by his family and friends.  A memorial is scheduled for May 9 at New Hope Church, 19350 Firlands Way N, Shoreline, Washington.
Donations may be made in memory of Ernie to the American Lung Association.
---
Comments
What a beautiful tribute for a beautiful man. Rest in Paradise Grandpa Green!
--Ashley Gunderson
---
Rest in peace Ernest Green, and thank you for coming to Long Boat Key to meet your two granddaughters and two great-grandsons back in 2002, and for coming to North Dakota for your great-grandson's christening after that!
--Joan Glennen
---