Eleanor Mae Robertson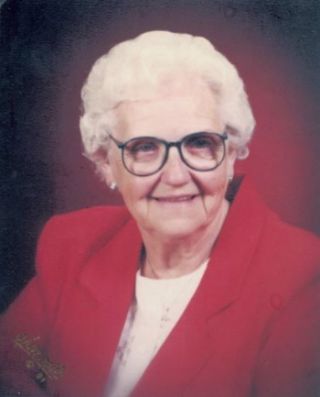 On August 8, 2019 Eleanor Mae Robertson passed away at the age of 89. Eleanor was born in International Falls, Minnesota on May 9, 1930. She was married to Marion Andrew Robertson on January 7, 1951. Together they gave birth to four sons, each a year apart in Bigfork, Minnesota. They moved to Seattle, Washington in 1963.
She spent working most of her life at Fabricators, making parts for Boeing in Columbia City. Was active in Bethlehem Lutheran Church. She was the neighborhood mom and an avid Mariners fan, who loved Edgar Martinez. Her love for God was unwavering and is now reunited with the love of her life Marion and her grandson Ryan. She is survived by four sons, Roger, Rodney, Russell and Randy. She has six grandchildren and nine great grandchildren. Eleanor touched the lives of many other extended family members.
The memorial will be held: 
September 15, 2019 at 10:30am 
Location:
Columbia Lakewood Community Church
5005 S Ferdinand St, Seattle, WA 98118
Fellowship and luncheon will follow the service.
---
Comments
---
An awesome woman who was a blessing to all who met her.
Joy Estill
---
Roger and family my most sincere Condolences to you. May light Perpetual shine on your Beautiful Mother. May she Rest in peace.
Leonard Dosono
---