Harry Charles Vye
November 24th, 1937 – January 3rd, 2022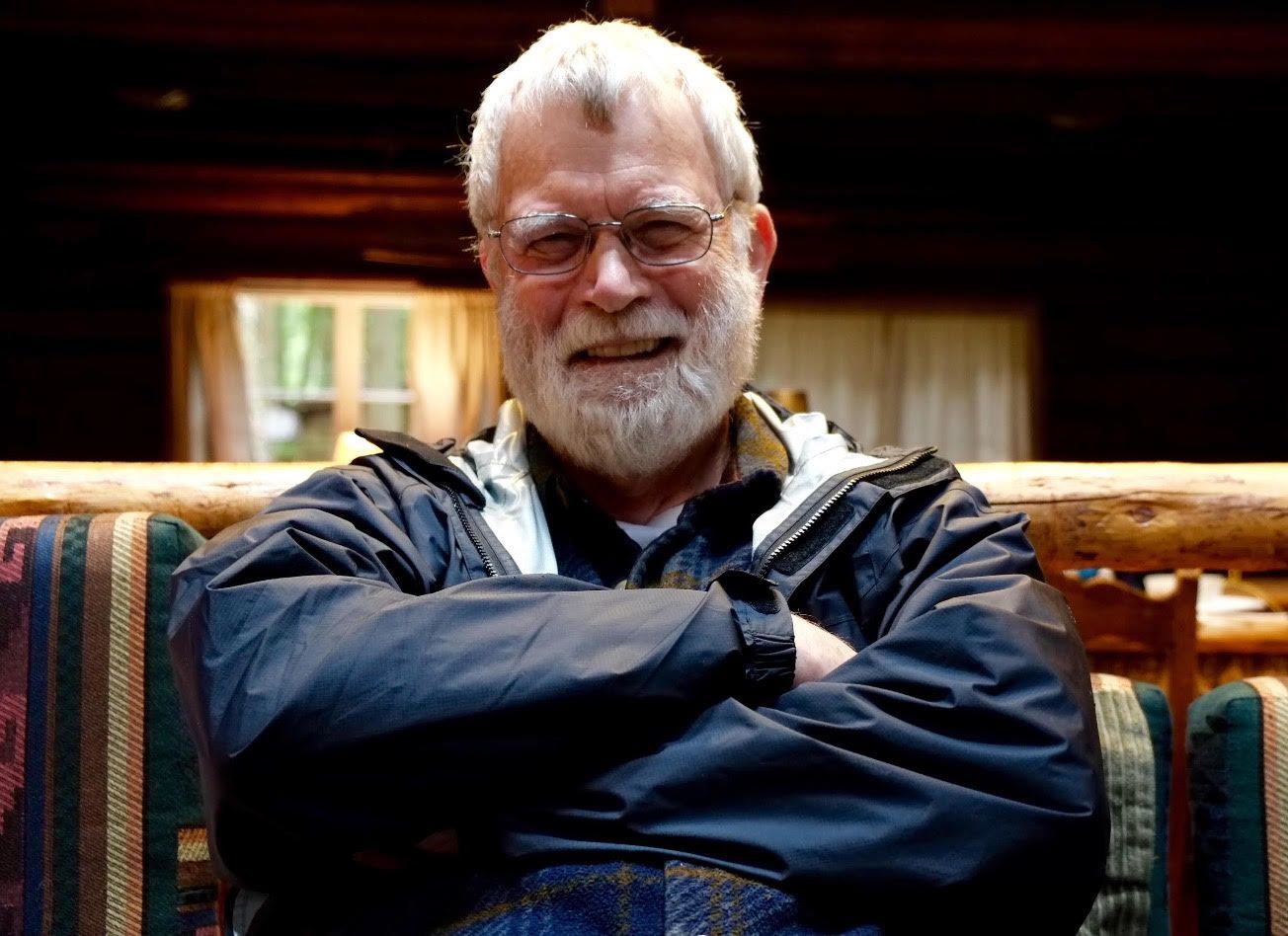 Harry was born in Spokane, Washington to Sidonia (Larson) Vye and Raymond Irving Vye. He moved to Seattle with his parents, his sister, Nadine (Vye) Gladson, and his grandmother, Eugenia Vendla (Nelson) Larson, when he was four. His mother, Sidonia, lamented as a child that Harry was so tall that the Seattle Metro bus drivers questioned why he was paying youth fares. Harry went to West Seattle High School, where he made many lifelong friends and graduated in 1956.
He met his wife and the love of his life, Jean (Ballou) Vye, at the University of Washington, and they married on September 22nd, 1962, and they have been married nearly sixty years. He then served in the Army with the National Security Agency "chasing Soviet Russia's missile testing sites in central Asia" and was a veteran. Harry and Jean have three grown children, Stacey Vye (Soroush Maleki), Andrew Vye, and Kristi Vye.
Harry taught history in the Highline School District and was a career counselor at Clover Park College. A self-described lifelong learner, a Master Gardener, a hiker, in a book group for 25 years, and he was a UW alumnus and a Husky football fan with a group of school buddies that have been hanging out for 60 years to 80 years! He traveled to many parts of the world, kayaked around many regions of the Puget Sound and the Vancouver islands, loved spending time at their forest cabin, and supported the Survivor S.A.K.E. Dragon Boat Team.
A lifelong love of music brought Harry great joy, mostly Classical (J. S. Bach) and Jazz. You can catch the last show he did as a disc jockey for the legendary KRAB Radio at https://www.krabarchive.com/playlist/1984-04-08.html, and click on "Sunday Afternoon Jazz" with Harry Vye. In addition, he had an avid interest in history and politics, art and cultures of the world, nature, photography, and reading, along with his great sense of humor, which made him interesting to talk to and a great friend. Undeniably funny and boldly fearless when he wore dapper or silly hats. He was a grand addition at parties, yet spoke a few words, but had a notable impact with friends and family. We love him, and he will be dearly missed.
At the end of his life, he quoted from the movie, The Big Lebowsky, in reference to his dudish grace and gratitude:
"The Dude abides!"
If you are so inclined, remembrances can be made to The Pulmonary Fibrosis Foundation, 230 E Ohio St., Suite 500, Chicago, Ill. 60611, info@pulmonaryfibrosis.org, phone: 888 733-6741, Fax 866 587-9158 or by planting a tree, flowers, or light candles in his memory.
 
Remembering Harry Vye: We'll gather outdoors in person for Harry's Memorial Party when the weather is better.
---
Comments
Mr. Vye was my 7th grade basketball coach at Puget Sound Junior High.
Ken Setran
---
Will always treasure the time we spent with Harry at Kahuya. Who new work parties could be so much fun.

Marilynn and David Leland
---