Dr. Basil Gideon Anex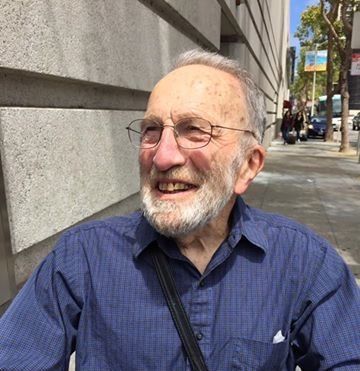 Dr. Basil Gideon Anex, 88, passed away Monday, August 12th, 2019 in Seattle, Washington surrounded by loved ones.
Basil Gideon Anex was born to Robert and Thomasine (Tina) Anex on May 4,1931 in Seattle, the youngest of brothers Robert and George. As a child, Basil played under the benches in his father's greenhouses and occasionally accompanied his mother to Flower Row in Pike Place Market to sell plants grown by the family. He graduated as valedictorian from Highline High School in Burien in 1949.  After hitchhiking to Connecticut for college, Basil received his Bachelor's in Chemistry from Wesleyan University in 1953. Three months after his marriage to Gretchen Fleming in 1959, he was awarded his PhD in Chemistry by the University of Washington. Basil began postdoctoral studies at Indiana University in Bloomington, IN, where their son, Deon Stafford Anex was born. Basil's teaching career next brought him to Yale University in New Haven, CT where Basil and Gretchen welcomed their daughter, Liese Anex in 1961. They moved their growing family next to Las Cruces, NM where Dr. Anex served as Department Chair at New Mexico State University and where their youngest daughter Robin Anex was born. The family's move to Louisiana for Basil to teach at the University of New Orleans rounded out his career until his retirement in 1995. Basil and Gretchen returned to the Pacific Northwest for retirement.
Basil was known for his intellect, charm, friendliness and wit. He was an avid debater in high school and college, foreshadowing his life-long interest in politics and justice, as well as his appreciation of a well-formed argument. Early on in his career, during the infamous McCarthy era, Basil signed a petition in support of Linus Pauling.  This is typical of his commitment to free speech and standing up with and for others. Throughout his children's enrollment in public schools, he actively engaged with the School Boards, lobbying for logic and equity in decision-making. In Seattle, he served as Democratic Precinct Chair. 
Basil was a proud recycler. He took up running in New Orleans, jogging through neighborhoods picking up trash, recycling, and the occasional bread knife along the way. The July 1993 issue of Runner's World documented 400lbs of recycling recovered during his runs in 1992 alone. Friends and family knew Basil as an avid organic gardener, cultivating plants for pleasure and food in every place he lived. He was the lover of a good dessert, particularly a chocolate one. Most of all, he enjoyed sharing the good times with the people around him. He received great joy from attending his children and grandchildren's activities and performances. As a parent he chaperoned school, athletic, artistic, and scouting events.
Basil leaves behind his loving wife of 60 years, Gretchen; Deon Anex and his wife Lisa; Liese Anex and her wife Sue Ries; Robin Anex and her wife, Anne Shrauner. He also leaves behind five grandchildren: Quinn, Marta, Dana, Simone, and Frederick.
He was preceded in death by his parents, Robert and Thomasine, his brothers George and Robert, and several beloved dogs.
Memorial service and reception for Basil Gideon Anex will be held on Saturday, September 21 at 2pm at the Swedish Club in Seattle followed by a reception in the same location.
In lieu of flowers, the family requests that donations be made to the ACLU or Planned Parenthood to honor Basil's beliefs in the role of the individual in the maintenance of civic good and the necessity of holding elected officials accountable to those they serve. 
The family extends deepest thanks for his team of caregivers over the last few years, who enabled Basil to remain at home, close to family.
---
Comments
---
I thank the Almighty God and the family of the late Basil Anex to have given me the opportunity to be his caregiver of almost 3 years. Basil was the kindest person i know. He treated everyone equally irrespective of status, political beliefs or color. I will forever treasure the precious time spent with him and his wonderful family. They gave me a sense of belonging in a country far away from where i was born and brought up. They made me appreciate the entire American people. This left me a better person. Thank you Lord for who you are. Thank you Anex family. May the Lord rest his soul in eternal peace.
Isabel Njambi
---
What a beautiful tribute to your dad and to a life so well-lived! Condolences to your family and all who knew and loved him.
Leah
---
What a wonderful man.
Greg Delaney
---
A Renaissance man and great role model.
Love you, Uncle Basil
- Robert P. Anex Jr.
---