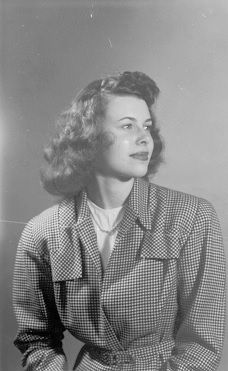 Donna Jane Harnden peacefully passed away June 15th, 2014, after a long battle with Alzheimer's Disease at the Foss Home in Seattle where she resided since 2008 and was lovingly cared for by the staff for the past 6 years. Born July 25, 1928 to her joyful parents Jane Good Ferris and Robert L. Ferris in Seattle, survived by her only brother Robert Ferris of Wyoming. Preceded in death by her husband of 61 years Eugene Lee Harnden in 2011. Donna Jane, also known as "DJ," lived in Seattle until moving to Southern California in 1949. She spent many happy summers and family gatherings at her mother's family farm on Fir Island, Conway, Wa., picking peas and having fun with her many cousins. She attended Broadway "sight Savers" School for the Blind and then Lincoln High School, graduted 1949.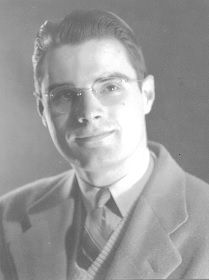 Donna met her future husband Eugene (Gene) at Firland's Sanitarium in 1946 and they were married in 1949 after both recovered from Tuberculosis. They moved to Southern California in 1949 where they lived until 1963 when they returned to Seattle with their 4 children, Sandle Jane (Mark Dahl), Starleen, Mark (Peggy) and Sheraine (Perry Porter). Donna worked in many capacities during her working career including saleswoman for Nordstrom, Day Care Worker, and retired from Fircrest School as a Teacher's Assistant. She was a member of the Philanthropic Organization of Epsilon Sigma Alpha, Beta Omicron Chapter 1881 for 46 years and a 50 year member with Gene of Olympic View Church. During her life, she loved a good joke and a good party, had endless love to give to her family and friends, and was generous to all she met. Her greatest joys were spending time with her family, caring for her youngest granddaughter Shelan until age 5, walking on the beach, and going on excursions with Eugene, all her children & grandchildren.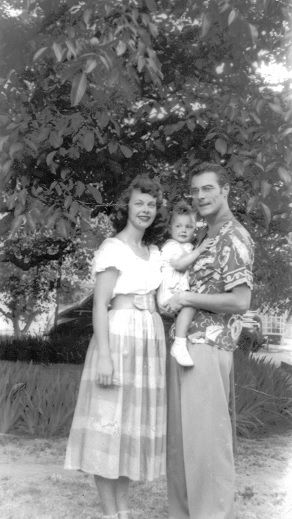 Donna is survived by her 4 children as mentioned above, 6 grandchildren: Aran (Molly), Avery & Hilary Jane Dahl, Shelan Porter, Adam & Nathan Harnden, and her great grandson Jasper Dahl. If you needed a meal or the shirt off of her back, she was the gal who would help. Mom, we will always miss the endless love you gave, your generous and kind spirit, and will love and miss you forever. No service planned. Remembrances to Foss Home and Group Health Hospice.
---
Comments
Lucy
I give my condolences to the family. Our loving Father understands the pain caused from losing a family member. Therefore, He comforts us and promises to eliminate any kind of pain in the future with these words: "And he will wipe out every tear from their eyes, and death will be no more, neither will mourning nor outcry nor pain be anymore. The former things have passed away" (Revelation 21:4). I wish you peace and well-being during this difficult time.
---
Dear God, Please place Your hand on our beloved Donna, and give her peace unending. Pour Your Spirit upon her being, and turn all pain and darkness into healing and light. Lift her above the turmoil of the world. Send Your angels to surround her, dear God, and bring her healing and comfort and joy. Amen      Cathy Oberg
---