Judith Alexander-McGovern
August 19, 1944 – October 5, 2022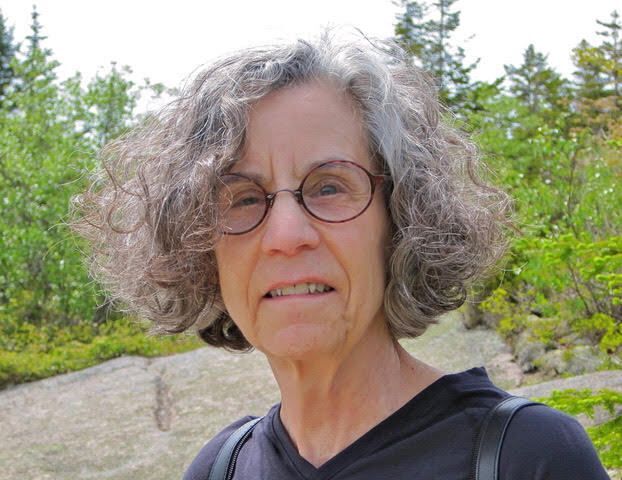 Judith Alexander-McGovern was born August 19, 1944 in Sacramento, California and died in
Seattle, Washington on October 5, 2022 at home, surrounded by family, six years after a
diagnosis of pancreatic cancer. Many of the places where she lived during her lifetime,
including the McClellan Air Force Base hospital where she was born, the quonset-hut
neighborhood in Los Angeles where her military family settled for a brief time after WWII, the
high schools she attended in the Dominican Republic and Battle Creek, Michigan, no longer
exist. But their brick and mortar existence, subject to the whims of time and revolutions and
government policy, was of little importance compared to the warmth of family and friendships
of later years, the pleasure that came with creating structures of words and ideas, the delight of
helping someone learn something new. All of which she treasured.
In 1967, after graduate school and a year as a Peace Corps language instructor, Judith moved to
Seattle from Texas. Not long after that, she began studies for a doctorate in Medieval Spanish
Literature at the University of Washington, a decision that instead launched her on a decades-
long career in banking. In 1979 she married Joe McGovern and together they spent a stressful
year in Nairobi, Kenya before returning to Seattle to start a family. Judith reveled in the
experience of learning from her sons' interests in Irish step dancing, musical theater, soccer and
jazz, and in Joe's involvement in the CASA program and his dogged determination to master
the clarinet. In retirement she took courses at the UW and Seattle's Hugo House. She also
volunteered as a docent at Woodland Park Zoo, as an 'editor' at the Bureau of Fearless Ideas
and as a tutor at Montlake Elementary and Hamilton Middle schools. Her last published short
story was nominated for a Pushcart Prize in 2017.
She loved good books, good food, cats, museums, music, dance and long walks at home and
abroad. She had a wonderful sense of style. Her strong personality and vibrant spirit shone
through in every way, a bright light and inspiration to those who knew her. She was creative,
witty, articulate, and supremely organized.
She is survived by her beloved husband, Joe; her eldest son, Rob Alexander; her cherished
younger sons, Michael and Andrew McGovern, both of Seattle; her dear sister Kathryn Gage of
Riverside, California; and her granddaughter Sage Alexsander-Haberbush of Tokyo, Japan.
Also her well-loved friends of many years — priceless possessions in a life uprooted so often in
childhood and adolescence — Rae Charlton of Sandpoint, Idaho and Kathy Mandity of Big
Timber, Montana, as well as her gentlemanly cat, Goose.
Her family misses her deeply but finds comfort in knowing she had a wonderful life. She left it
believing she'd been supremely fortunate to experience everything she'd hoped to do.