Emma Jean Hemingway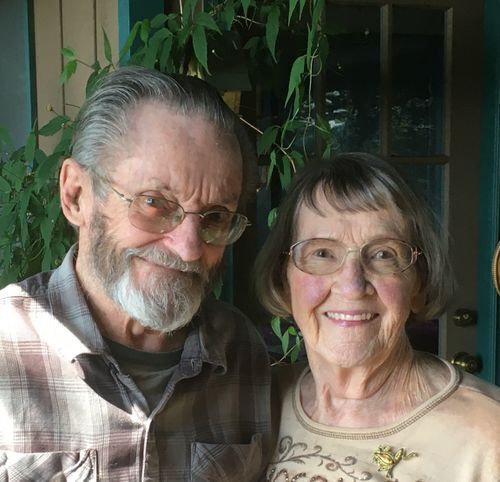 Emma Jean Hemingway passed away peacefully in her sleep on the afternoon of January 28, 2023 at the age of 90.
Emma Jean Fulsang was born on March 31, 1932 in Chicago. She was one of seven siblings, six of them girls. Growing up during the Great Depression helped develop in her a strong sense of determination and purpose, in addition to her innate intelligence.
She married James Renker Hemingway in 1951, while he was serving in the US Navy. Jim survives her after 71 years of marriage. She was his soul mate.
Emma Jean is survived by her three daughters, Jacqueline, Susan, and Laurie, all of whom live in the Puget Sound area. She is also survived by one sister, Ellen Carter, five grandchildren, three great-grandchildren, and three great-great-grandchildren.
Her early career was focused on bookkeeping and business administration. Later she became active in politics, and served as an administrative aide to the Speaker of the Illinois House of Representatives. She also ran as a candidate for Illinois State Representative for her district in south suburban Cook County.
In 1985, Emma Jean and Jim relocated to the Pacific Northwest, joining two of their daughters who had relocated here. They resided in their home on Hood Canal Drive in Hansville for the next 37 years.
Leveraging her business skills, Emma Jean worked in the accounting department of the Kitsap County School District for several years prior to her retirement. She was also active and well known in the Hansville and Northern Kitsap community.
Emma Jean had many interests and hobbies. She was an outstanding gardener, with an in-depth knowledge of ornamental plants and flowers. She was also deeply interested in genealogy and did extensive research into both branches of her family tree. A voracious reader, she averaged reading a book per week all through her retirement years and was an active member of the local book club. Her love of games was shared by her daughter Laurie, and she was an avid and competitive Bridge, Mahjong, Scrabble, and Chinese Checkers player.
Emma Jean will be remembered for her strength, her intelligence, her quick wit, and her love of life, along with the love and support she gave to her family and friends. She will be deeply missed by all who knew her. 
No services are planned at this time. In lieu of flowers, please consider making a donation in Emma Jean's name to your favorite charity.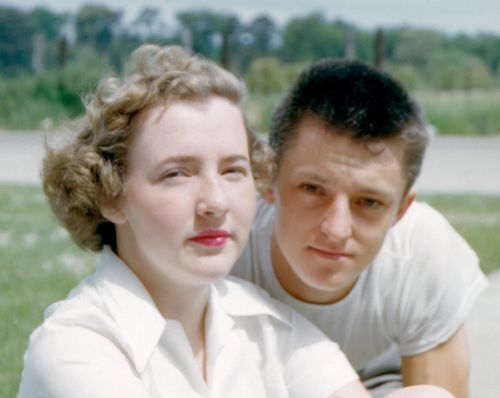 ---
Comments
I admired you from day one. We had quite a-lot in common and I learned many good traits from you in being out going, kindness, empathy, when things get rough think of what could be worse …giving yourself a positive outlook on the situation at hand, how to be a skeptic, sense of humor, laughing alot is healthy, and to enjoy life. Thanks for being you, Ma. I will miss you, but will carry on, just as you told me to do when this day comes upon us.

Your loving daughter Laurie Hemingway
---
It's been many years since I last saw Emma Jean, but my favorite memory was when she invited Daylite and I into her beautiful home for Easter dinner. She made lamb and mint jelly, and made us feel so welcome. Afterward we went for a walk down on the beach and I found the shell of a moon snail in the sand. It's been over 25 years later, and I still have that large, white shell. Every time I look at it, it reminds me of your beautiful, loving family and that magical place your parents called home.
Thinking of you, Laurie…and your whole family. I know you'll take good care of your Pa. Sending love. Xoxo

Jennifer Hamilton Martin
---
Laurie, I am so glad that I am able to read about your lovely Mother. Now I know why you are so special. She was a gift in your life, and you were a wonderful gift in hers. You and your family are in my thoughts and prayers.

Janet Y. Walker
Dear Aunt Emma Jean,
You will be missed. There was nothing like spending the day taking the ferry out to the island and playing poker or inbetween. I remember leading you on a hike up crooked creek out at the place in Alsea. I was just a little kid. I carried your cigarettes because you were worried you might fall in the creek, which you did not. I felt real important that day. Will remember you always.
All our love to you and your family.
Eric, Aneida, Eric Jr., Ejner IV, and Ejvin Fulsang
---
I will forever thank you , Emma Jean (& Jim) for my formative years in Illinois. Your home was a welcome & safe harbor to all who entered - well…with the exception of 'Tiger the Attack Cat'!! Haha!! Never could make it safely to the bathroom in the middle of the night!
You always provided us with new & exciting adventures. I will always be grateful to your entire family for that. Your smile, your laugh, & never ending creativity. You will be missed by all

Sally (Anderson) Goff
---
I knew Emmajean for only a few years before they left Chicago land. We had many fine times there and I felt betrayed when she left. But then there were many more good adventures in the Northwest when I went to visit several times. My heart is broken but I feel her spirit with me. Love to Jim, and all the wonderful family that she inspired over the years.
Sydley Skolnik
---
I met Emmajean when she came to work at North Kitsap School District Business Office we became friends and enjoyed each other at work. Jim helped us with all kinds of home repairs.
Emmajean, my sister Myra and I had several fun adventures on trips to Southern California!
Great fun was had with our investment club, Sound Dollars, especially on trips to Seattle to hear all about the progress of Starbucks at their annual meetings. I still have those stocks today.! We always kept in touch, she was such a great lady I will miss her so much!
Aladene and Jim Harney
---