Carol Elizabeth (Murphy) Miller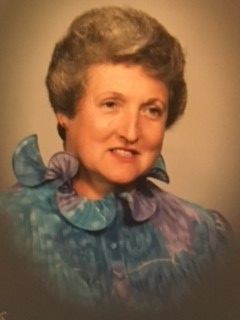 Carol Elizabeth Murphy was born to Raymond and Mildred (Williams) Murphy on December 16th, 1935 in Laverne, Oklahoma.
The family moved to Kalama, Washington in 1938, where Carol spent her formative years attending school and working in strawberry fields and bean patches to pay for miscellaneous school fees.
During this time, she learned and excelled in not only the all-important home arts, such as sewing and cooking, but also in music. She played piano, sang in a trio with her best friends Elaine and Carolyn, and even won several high school amateur talent contests with her singing. Intelligent and hardworking, Carol was in the Honor Society at Kalama High School, and even served as Valedictorian for her graduating class of 1954.
She went on to attend Lower Columbia Junior College in Longview, Washington and worked for the Kalama newspaper, at which time life offered her a greater adventure. Ronald C. Miller, a childhood friend and aspiring Naval Aviation Officer with plans to attend flight training in Florida, proposed, and the two were married on September 10, 1955.
The two moved to Pensacola, Florida, where they welcomed their first child, Ronald G.
While her husband's life could be marked in flights, promotions, and planes, Carol had no such accomplishments because she excelled in something very different but no less important. The support provided by a military wife cannot be understated; throughout Ronald C's extensive military career, she endured his countless deployments and combat tours with the ever-present risk that there may be a day when he would not return home. The reminder of this danger was renewed time and time again when she and Ronald C. attended funerals for his fallen squadron mates, but she and Ron bravely persisted. Carol was even known to take young Navy wives under her wing, despite being young herself, and she led classes to help teach important skills needed to maintain a family while the men were away on deployment, such as balancing a checkbook. 
Her husband's career meant that the family moved often, but no matter where they went, Carol found ways to make their new houses feel like home, including decorating, painting, and making curtains. She gave birth to their second child, a daughter they named Joy, while in San Diego, California. As her children grew, she sewed many of their school clothes, and all of Joy's costumes for her various theatrical endeavors. She happily fed the curiosity of her children by taking them to attend classes for skills they were interested in learning; for young Ron G., this was a class to obtain his Ham Radio license, while Joy opted for horseback riding, art, and even sign language, some of which were even attended by Carol herself as well. She also often did volunteer work through the church and other sources, including Meals on Wheels. 
It was Carol's many skills and determined, hardworking spirit that allowed her husband to pursue such a successful career and have the family they dreamed of. When Ronald C at last turned his attentions to the home front, she continued to support the family as she always had in all their endeavors; she tagged along on her husband's fishing trips, and made house in an Airstream trailer during camping trips, where she often cooked the fish that were caught that day. 
Her children grew and got married, and Joy welcomed two daughters, Elizabeth in 1993 and Rachael in 1995. These two young women were immediately taken under Carol's wing, and she made many adventures and family camping trips possible, providing delicious meals and care for all. Her specialty was teaching and supervising crafts, including the sewing she excelled at, which inspired lasting hobbies (and an important life skill) in both granddaughters. She even helped Rachael build and sew an entire Victorian dress for her senior project in high school. Carol maintained her relationships with her children and family with frequent phone calls; when her father moved into assisted living, she called him every night, and did the same for her son after the passing of his wife, knowing how important that contact was and when it was most needed. 
Throughout the final few years of Carol's life, her health was a difficult subject, and she found herself in the hospital several times. There were moments when her family feared the worst, but she stubbornly recovered, much to the surprise and awe of healthcare staff who called her "a rockstar" on more than one occasion. Ronald C passed away on March 2nd, 2021 following a decline in health.  Following his death, Carol comforted herself by thinking of his absence as being away on "cruise" (deployment). Five months to the day (and nearly the hour), Carol followed. She had recently told her daughter that she felt like it was time for her husband to come home from deployment. 
Carol is survived by her sister, Annabell Christensen, son, Ronald G. Miller of Fort Collins, CO, daughter and son in law, Joy and Timothy Heydon of Seattle, WA, and her two beloved granddaughters, Elizabeth Heydon of Littleton, CO and Rachael Heydon of Missoula, MT. We miss you dearly and thank you for your endless love and support.
---
Comments
---