Edward Vincent Teehan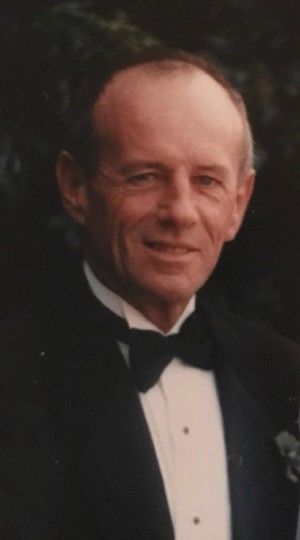 Edward Vincent Teehan died on December 31, 2017 in Seattle, WA.  Born on July 9, 1939 in Boston, MA, he is survived by his loving friend, Miriam Garvey; two children, Timothy Teehan and Mary Frances Rich and their mother Joan (Astorquia) Teehan; two grandchildren, Conrad and Margo Rich; his sister Mary Machado and many nieces and nephews.
Gravesite service to be held at Tahoma National Cemetery, 18600 SE 240th St, Kent, WA at 11 a.m. on January 10, 2018 followed by a memorial gathering of family and friends at 2 p.m. at the Red Onion, 4210 E Madison St., Seattle, WA.
Edward grew up in the Dorchester section of Boston and was the youngest of seven children.  Nicknamed "Togo" for his athletic prowess and in particular his ability to hit a jump shot, he earned a scholarship to the Jesuit prepatory school Boston College High where he excelled in athletics and academics.  He was quarterback and captain of the football team and an influential member of the Senior Council.  He played both basketball and baseball in his youth.  Edward received the MVP trophy for the 1953 Dorchester Eagles baseball team after they won the city championship that year.  
After attending the United States Military Academy West Point, he entered the United States Air Force which brought him to Spokane, WA, where he met and married Joan, with whom he was married to until 1996.  They settled in Seattle and had their two children.  With an eye for style and menswear, Edward was a successful salesman at Klopfenstein's and later Nordstrom.  He had a charming personality and strong intellect that garnered him many loyal clients and friends.
Always one for adventure and the open road he cast off the confines of retail hours and began a career with Amtrak.  Riding the rails and meeting new people every day suited him well.  He was quoted in the New York Times, "...that there was no better roadbed in the West..." 
Later in life he returned to his beloved Madison Park neighborhood in Seattle.  He had found a loving and loyal friend in Miriam Garvey.  She loved him for his strong mind and gentle soul.  She cared for him deeply till he was able to rest peacefully.
---
Comments
A salute to my friend Eddie a true renaissance man. If physically possible he would have stayed young and lived forever. His "keep it positive" attitude never rubbed off on me but he was true to it. I used to say you and Norman V. Peale and he'd say "Right on brother" He took care of his friends in ways most didn't know about or would have understood. You are now at peace my friend. No more sorrow no more pain, and pain and sorrow you had plenty of in your life. Till we see each other again buddy where the streets are lined with gold. I wonder, will it look like Boston or Chicago!? RIP
    
Phil Baron
---
What a beautiful obituary -- perfect summary of Togo's great life. I will miss him so much. I loved seeing him over the years. He had a great spirit and brought a smile to everyone he came in contact with. What a great man. I could go years without seeing him and we'd pick right back up where we left off when we met up. I'm very sorry for your loss, but I'm sure he's in heaven smiling down on us with my mom and the rest of the family.
    
Russ Teehan
---
I just wanted you to know what Eddie meant to me. Didn't know him long, but if I did, I'm pretty sure we would've been friends for a long time......I remember Thanksgiving he was gonna come pick me up at the VA to be with y'all........the few times we spoke ..he instilled such a peace and calmness in me I have only felt a handful of times in my life......he really was a remarkable man.......so with great sadness, I will close.....I'm not a religious man.....but but God bless Eddie
Ray B.
---
My husband & I met Eddie in Washington he was so entertained by the stories my husband told him of our travels to a little desert town Somewhere AZ he followed us in his class C motor home where he made many friends and continued to travel along the desert. He was known for his little blue Volkswagen which he sometimes made his home. Everyone loved him & will miss him.
    
JC Larsen
---
Will miss that memorable Eddie Teehan greeting and smile along with his unmistakable Bostonian accent. For those of us who knew him for a good length of time, it is the absence of a bit of sunshine in our lives. Please thank Miriam for keeping an eye on that rascal as suspect he was good company. Goodbye Eddie. Only now will you know how many lives you made better by your presence.
Charlie Reynolds
---
A few words for Eddie from my perspective: Spirituality and Serenity: Integity and Compassion: Humility and Humor: Adventure and Pleasure. Thank you Eddie; I treasure the teachings you gave me. My family never stopped talking about that magic train ride with you across Canada. Thank you Togo! Til we meet again.
Story Fish
---