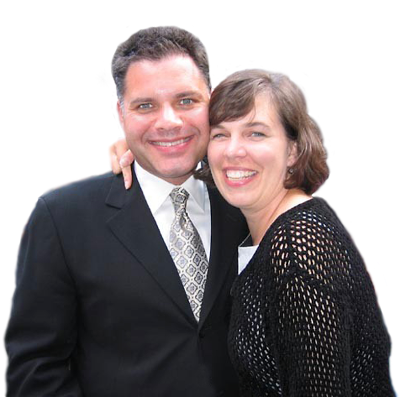 Kelly Dalaine Richard Ramaekers (known as "Kel") passed away unexpectedly on his 49th birthday. He was born in Edmonds, Washington on November 2, 1966 to Robert and Donna Ramaekers. He grew up in North Ridge and then Lynnwood with his younger brother Ryan. He attended St Mark Catholic School and O'Dea High School and was an altar boy at St Mark Catholic Church and St James Cathedral. He worked at Boeing at the beginning of his career and then moved into sales. His favorite job was selling computer workstation technology to customers on Wall Street and Hollywood. He loved to build personal relationships with his customers and often told funny stories about his work. 
He met his wife-to-be Carla Forester while he worked at Boeing in 1991. They lived in Seattle in the Eastlake neighborhood as did many of their friends; they enjoyed themed parties and dinners, poker nights and other social activities. Kel was known for his storytelling which often included verbal impressions. Kel and Carla moved to the Magnolia neighborhood in 1995 where they enjoyed the beautiful views and walks in Discovery Park. 
Kel was a devoted uncle who loved his three nephews and his niece and would do anything for them. He enjoyed telling anecdotes about the cute things they said (which he called "isms"), especially when they were small. He loved playing games with them and was particularly competitive when they played monopoly which he almost always won. Over the years he showed great patience in assembling Christmas presents for them including a castle, farm, slide, trike, train table and kitchen. He also loved to create fun games – like building the "tallest tower ever" with blocks or playing "biff" with pillows. He engaged them in discussions about their mutual interests including movies, football, golf, video games, dinosaurs, and super heroes. 
He was extremely loyal to his family and friends. He showed his love for his wife through everyday acts of kindness. He talked to his parents frequently and enjoyed going out to dinner and seeing movies with them. He felt a close bond with his younger brother, and they had many common interests including music. Though Kel had a big personality, he also had a sensitive and caring side which he shared with the people who were closest to him.
Besides his family and friends, he had many passions in life. Kel loved to cook and entertain. He had a knack for making a gathering feel festive and special. He also loved to recommend restaurants and new recipes and describe the "delicious" and "yummy" dishes he preferred. He liked to engage in debates with friends on political topics and music. His favorite band of all time was Led Zeppelin – he loved to convince friends that each of the band members was the best at their instrument. He also took great joy in getting to see them play a benefit concert in London in 2007. He loved visiting the island of Kauai as well as traveling to France every few years with his wife and friends. He appreciated European fashion and design. His enthusiasm was infectious whenever he talked about these interests.
Kel is survived by a loving family including his wife Carla Forester (Seattle); parents Bob and Donna Ramaekers (Lynnwood), brother Ryan Ramaekers, sister-in-law Kaye (KC), nephew Oliver, niece Lauren (Shoreline); sister-in-law Anne Forester, brother-in-law Erik Bala, nephews Julian and Brendon Forester (Seattle); grandmother Amelia Plienis (Everett), and many aunts, uncles and cousins. 
A memorial service will be held at 3:30pm on November 13, 2015 at St. Mark Catholic Church, 18033 15th Pl. N.E., Shoreline, WA. Reception following. Internment at noon on November 14, 2015 at Holyrood Cemetery, 205 NE 205th St, Shoreline, WA 98155. 
Donations in Kel's memory can be made to Queen Anne Food Bank at Sacred Heart Parish (232 Warren Ave N Seattle, WA 98109 |206.216.4102 | info@qafb.org).
---
Comments
Very nice obit. Kelly was a real special person. You must
be very proud of his accomplishments during his life.
Our thoughts will be with you and your family this weekend
as you lay him to rest. Sorry we will not be there.
-Dick & Elaine
---
What a unique person IS Kelly! I so much enjoyed meeting you, Carla, at Ryan's wedding. I can still taste the grilled pineapple dessert Kelly made at Bob and Donna's. He lived as he loved. May you find comfort and peace in The One (and Only) who died for our eternity.
--Valerie and Jerry Delzer
---
We are so sorry for your loss. We've been friends of Bob and Donna since 1967 so knew Kel when he was a little boy. They even followed us to San Diego where Kel swam in our pool in the backyard. From reading the obituary, he was a very special person and one who will be remembered fondly. May the memories sustain you and your family for the years to come.
-Mary and Ronn Shinn
---
In reading Kelly's obituary you could feel how special and loved he was. Our thoughts and prayers are with you and your family at this time.
-Jim & Nancy
---
Carla and Family,
I am so sorry to hear of your loss. Kel's smile brightened any room- this world won't be the same without his presence...I hope you are able to use your memories and spirit to always keep him close,
Janey Greenlees and Mike Heisler
---
SENDING LOVE AND PRAYERS TO YOU AND YOUR FAMILY AND THE RAMAKERS FAMILY DURNING THIS DIFFICULT TIME.
-MARY PAT AND TOM
---