Alec Jones (AJ) White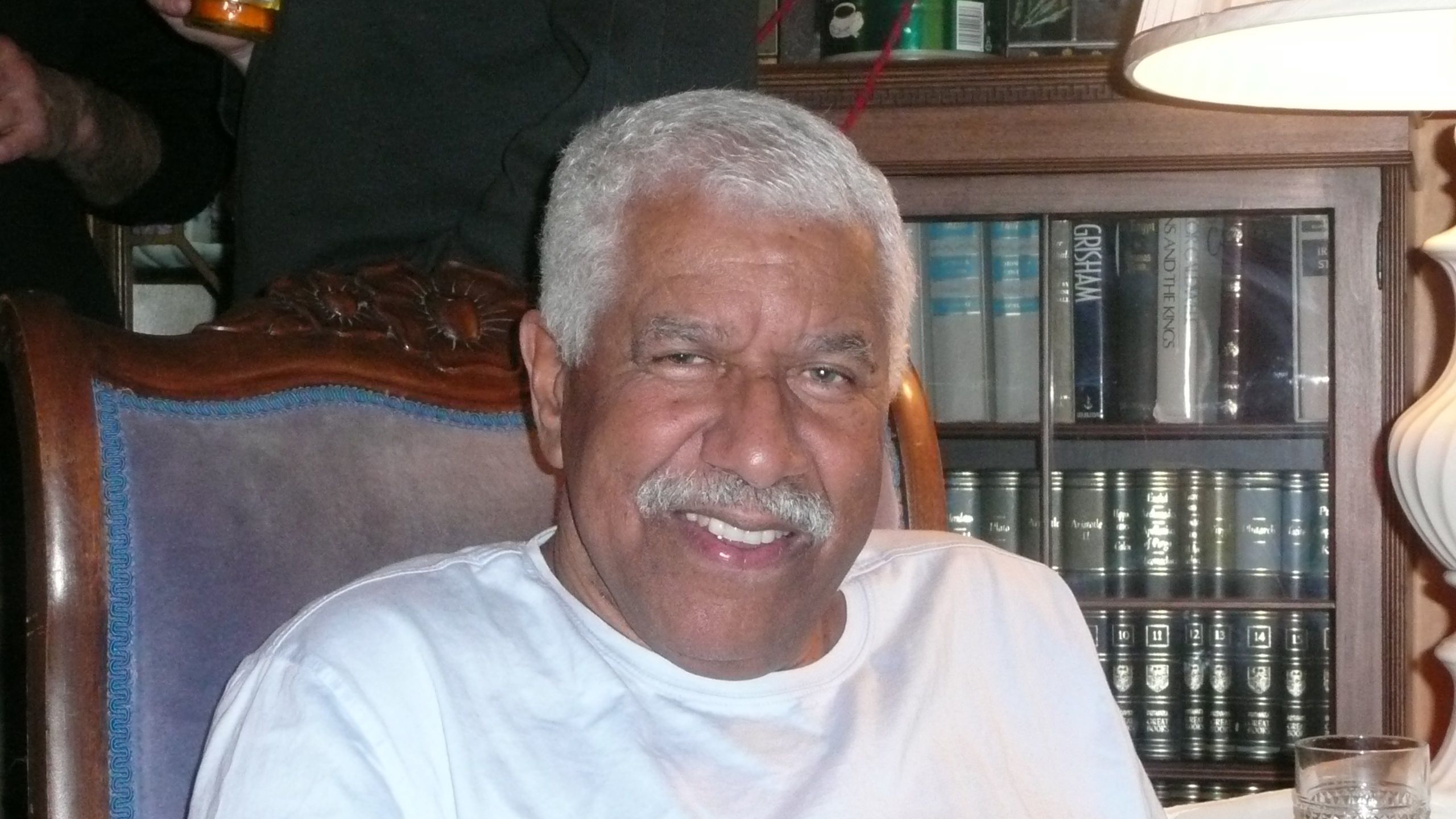 The youngest of seven children, Alec was born & raised in Seattle.  He graduated from Garfield High School and shortly afterward went to work for Pacific Northwest Bell.  Alec was the first black phone installer in Washington State.  He worked for the phone company for nearly thirty years before taking early retirement.  Then he went on to work for Pay N Pak, Eagle Hardware, Burdick's Security and Lowe's. It was when the Eagle Hardware store on Rainier Avenue opened that he met his wife, Diane Davies.  He found her in the garden department. AJ had a vast knowledge of everything from electrical to kitchen & bath and became the go-to guy in the store.  His customers were disconsolate when he retired in 2008.  A few had his cell phone number and would call him from the store to pick his brain.
Alec served in the Army as a radio operator in combat in Vietnam in 1966-67.
AJ was a man of many interests.  He loved cooking and food, gadgets of all kinds, his 1974 Alfa Romeo spider, his 1943 Chris Craft barrel-back boat, audio gear, a well-manicured lawn, a good wiring diagram, his family, and friends.  From an early age he loved jazz, a love he had in common with his wife Diane.   He generously shared his ability to fix almost anything.
Alec passed away on February 19, 2021 from cancer.  He will be missed for his beautiful smile, his striking olive-green eyes and white hair, his warmth, and his ability to stand strong in this life.  He was 77 years old.
Alec is survived by his wife, Diane Davies, brother and sister-in-law Cortez and Patsy White of Rockville, MD, his sons Connor and Jordan, his daughter Alexis, grandchildren Kylie White and Francis White, plus many beloved nieces and nephews.  A memorial service will be held later in the summer.
Diane would like to thank Seattle Cancer Care Alliance and Evergreen Hospice for their care of Alec during his illness.
---
Comments
A wonderful man. It was a great pleasure to have known this friendly outgoing fellow. There should be more just like AJ. He will be missed.

Tony Zimmerman DDS
---