Juan Julio Guerra MD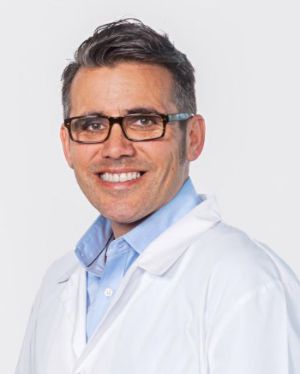 Passed away at the age of 51, at home, on July 11, 2019 after a three year battle with brain cancer.  Juan was born in Lima, Peru and moved to Huntington Beach, CA at the age of 11. Juan attended college at UCLA and graduated from Stanford Medical School, where he received a Howard Hughes Fellowship.   He then moved to Seattle and completed his internship/residency at Swedish Medical Center in Family Medicine. Juan was an avid cyclist and passionate about road racing. He was always in search of the best taco and loved his raw oysters and fine wine.  The only thing that rivaled this was his absolute dedication to his patients. He loved medicine above all.
Survived by his fiancée, Carmen Lystad, his mother Luz Marina Guerra, his father Julio Mario Guerra, his children Navarro Guerra, Dario Guerra and Luz Guerra, his sisters Rocio (Scott) Ferguson and Tania Guerra, his bonus children Isak Ogurkow and Anna Ogurkow and numerous loving aunts, uncles, cousins and friends.
A celebration of life will be held on Monday, August 12th at 6:30 pm at Within Sodo, 2916 Utah Avenue South in Seattle.
In lieu of flowers, donations can be made to: Head for the Cure Foundation.  www.headforthecure.org/content/donate.
---
Comments
Carmen,
My heart goes out to you, such a profound loss. After finally finding your soulmate, to have him called back home, God must have a grand plan for him in heaven. I can't imagine another reason for Juan to have been taken from you when your life together was just getting underway. So many years lost.
My dear sister, I am so very sad this has come to pass. At least Juan is not in pain, and the cursed brain cancer is gone. I regret not getting to know Juan better, but it was obvious from what I did know that he loved you deeply. As time moves on, I hope you are comforted by the memories you both built over the five years you had together.
I'm sure Juan is enjoying bicycling around the enclaves of heaven stopping to enjoy fine tacos and oysters on the half shell, thinking of his one great love: you.
Be sure to watch for friendly butterflies!!
Love from your sister...
Cyndy
---
I had the honor of working with Dr Guerra several years ago. He was one of the smartest people I have ever known. He always knew the answer to any question and gladly shared his knowledge. He was kind. Very kind. My gold standard for doctors. A huge loss not only for family and friends, but for society as well. I was truly lucky to have him in my life.
- Susan Kubota
---
Dr. Guerra was an amazing Dr. When I saw him in 2017 when he was working at Expedia office, he was the only doctor that went the extra step to fully uncover my disease. Without his recommendation to go to the ER after a visit with him I would've never figured out I had an autoimmune disease. He saved my life and I'll be forever grateful for him. Rest In Peace Dr. Guerra.
Andrew
---
I heard about his death this morning at work and my heart was broken. He was my husband's primary care doctor for 17 years. We followed him from the Jefferson Tower to Seattle West Seattle. He was the only doctor that made my husband compliant and sincerely listened to all his complaints. Every time we left the clinic, Carlos, my husband, would say, "I just love Dr. G! " He was such a caring MD! I knew he had brain cancer, but we always hoped for the best. We spoke all the time about how we missed his care!
Katy and Carlos Tager
---
You will be missed! Dr. Guerra was my pcp for a while and was so kind and caring. The world is a little darker without your light.
Alysia O
---
We just find out about his death today, I was searching for him to see where he was working at, since he was mine and my husband primary care doctor at Swedish West Seattle. He was the best Dr. that we have ever known, he always went the extra mile for our health. We are deeply and sincerely sorry for this enormous loss. This world will not be the same without him. Our heart goes out to all his family.

Sandra and Pat
---
My heart broke when I found this today and I am so sad that I lost contact with him previously. We both shared a love of the same music and I greatly enjoyed hearing stories about his time at UCLA. I was so pleased to hear about his fiancee and see his face light up when he mentioned her. He was such an amazing man it really is a great loss to the world that he is no longer with us. I will always keep him in my heart.
- Heather Owl
---
Dr. Guerra made such a huge impact on my life. He was sensitive and kind in way that gave me hope for humanity. My heart is filled with tenderness and love for his family and friends.
- Hilery
---
My hero. There will never be another like you. Rest in peace, Dr. J. Hope you've got your loud socks on.
-Jennifer Bell - Eternally grateful patient
---
I'm a former patient who followed him from his first Swedish clinic to West Seattle. Hadn't heard previously that he passed until I just searched him again today. I was talking about great doctors we've had with a friend today and my first thought of an exemplary doc was Juan. So sad to hear he passed and sorry for your loss. He was an incredible joy of a carer, so smart, and his enthusiasm for life and medicine made me feel so welcome as a patient and partner in health. He left us way too early but his impact carries on.
 
David Keyes
---
I would like to say to the Guerra family my condolences for your loss. In fact the Seattle community lost not just a good Dr. but a very nice person whom made his patients feel optimistic regardless of their health. R.I.P Dr. Guerra.
Irving Fenner
---