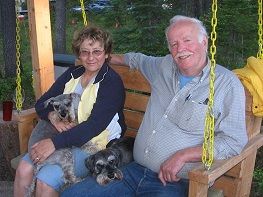 John Lewis McNeil passed away peacefully on September 30, 2014, in Shoreline, Washington, after a period of declining health. He was 73.
Born in Atascadero, California, on November 18, 1940, to Lewis J. and Elsie Townsend McNeil. He married Margaret (Sue) McNeil on April 14, 1988, and they resided in Lynnwood, Washington for the past 23 years.
John worked as an Engineering Task Leader for the LSX Alternate Fusion Program for a Research and Development Company in Bellevue, WA.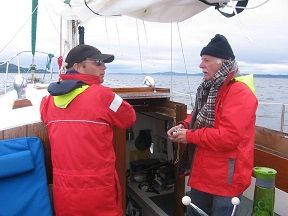 He also worked as a Consultant for a pipe coating company in Prudhoe Bay, Alaska where he designed a machine for a portable foam machine and a manipulator for handling pipeline fittings.
John loved to cook and would cook Holiday dinners for his family. He also loved to sail and in 1984 sailed the Victoria-Maui race as the navigator and participated in other local sound races.
He is survived by his wife Margaret Sue of 30 years, 1 daughhter, Katie McNeil, 1 stepdaughter Chelea Lawrence, 2 stepsons, Christian and Mark Murdock, 4 grandchildlren, Jennifer Murdock, Nicholas Murdock, Alex Murdock. 2 sisters, Barbie Young and Carolyn Carey, 1 brother, Gary McNeil,and extended family and friends.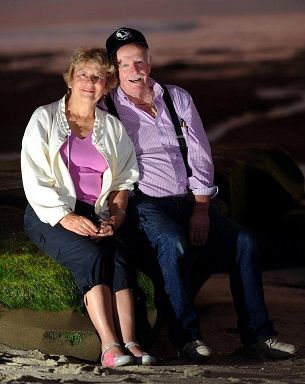 There will be a Celebration of Life held on October 23rd, at St Pius X Catholic Church, 22209 58th Avenue West, Mountlake Terrace, at 11:00 am with a rosary preceding at 10:30am. Luncheon to follow immediately after the celebration
Rememberances may be made to:
St. Jude Children's Research Hospital,
501 St. Jude Place,
Memphis, Tennessee 38105.
---
Comments
Sue, I just heard yesterday about John's passing. Please know that I am thinking of both of you. I cannot make it Thursday, but I sure wish I could. I love the pictures and they bring back so many memories from STI days. I know there are no words to comfort you, but know that you are thought of and John won't be forgotten. Love, Pauline
---
Sue,
I doubt if you will ever see this but I need to try. I knew John when he was in Paxson, Alaska. At that time, John was married to my friend Maggie also known as Margaret. I think her maiden name was Geer or Greer. She was from the Redmond area. The last time I saw Maggie and John was in 1979. So, since seeing that you and John were married in 1988, I seriously doubt that you are the Maggie that I new in Alaska. Sorry for your loss, best to you and your family. I will always have fond memories of John.
-Cherie Longmire
---
Hi Sue, I met you at Carolines 50th birthday, and yes, I am then infamous Susie. I reached out to John when my father was dying. My dad and John were very close. When John's dad was killed in an auto accident my dad stepped into the father role in John's life. John moved into our home and shared the bedroom with my brother.
I am sorry for your loss. At some level I have also lost.. John was a very special person who was left to deal with other's issues.

Gary and I had a great relationship and enjoyed many projects such as taking the horses across the road from the house and stealing apricots from the orchard. We had to stand in the saddle (on the horses back) to pick the apricots. Made the best pie.

Gary and I also had to pick up the volunteer hay Bud had contracted for. I had my driver's license, but didn't know how to shift a floor shift. Gary could shift but had no license. Between the two of us we gathered all of the hay that Bud had contracted for and got it home so that Bud, Elsie,Gary and I could go on a 100 mile pack trip. I don't know if yojhave ever read Elsie's letter, but I think Gary has it.

At any rate, I am sorry for your loss. I miss him also and thank you for for taking care of and loving him.

Susie (Evans) Smith
---