Kathleen (Kay) Beatrice Thode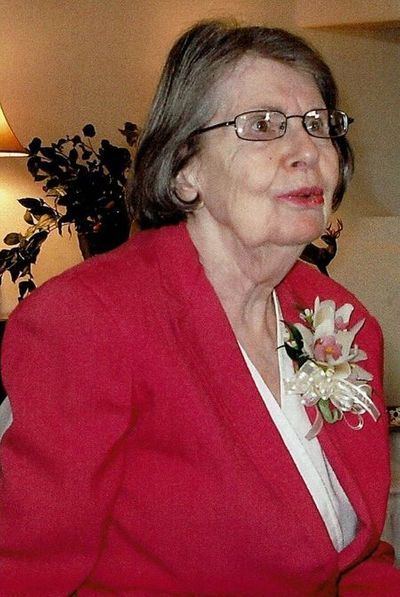 Kay passed away at home on January 11, 2020 at the age of 94.  She was born December 11, 1925 in Kimberly, British Columbia. She moved to Seattle, Washington to attend the University of Washington, where she met fellowship student and lifetime partner, Robert C. Thode.  Kay is survived by daughters Karen Morse (Mike) and Lorraine Paull (Mike), sons James Thode (Greta) and Laurence Thode, 14 grandchildren and 5 great grandchildren. She was preceded in death by her husband, Robert C. Thode, son Lee Thode and daughter Helen Thode.  
Kay graduated from the University of Washington with a Masters of Social Work degree.  She worked as a social worker and welfare policy analyst. She was Director of the Seattle Urban League's Health and Welfare Department from 1968 to 1983.  She was Employee of the Year in 1980. She subsequently worked as a planner for the King County Health Planning Council, a subarea council of the Puget Sound Health Systems Agency.  Throughout her career she was tireless in advocating and lobbying for the rights of welfare recipients and the poor, and testified frequently before local, state, and federal government bodies.  She was active in the Puget Sound Chapter of the National Association of Social Workers ("NASW"), serving as Newsletter Editor, President, and delegate to NASW's national assembly several times. At the organization's national level, she was chair of the National Committee on Women's Issues and was a member of the National Social Policy and Action Cabinet.  She was named Social Worker of the Year by the Puget Sound Council in 1972, and by the Washington State Chapter in 1979. She was also active in the Washington Association for Social Welfare, presenting a paper at its conference on The Worth of Work in 1977, and serving as keynote speaker at its 1978 legislative conference.  She was elected President of the organization in October 1979. She initiated the group Washington State Friends of Welfare Rights to support the activities of the Washington State and National Welfare Rights Organizations, and served on the boards of the Washington Coalition for a National Health Program, the Council of Planning Affiliates Legislative Committee, Neighborhood Health Centers, the Fair Budget Action Campaign, the Welfare Rights Organizing Committee, and People for Fair Taxes.  She also served on advisory committees for entities including King County Hospital, the Washington State Department of Social and Health Services, and Seattle City Light.
Kay was a woman of passion and compassion.  She excelled at her many activities. In her spare time, she enjoyed travel, music (jazz), dancing, acting and also became a Master gardener. She participated in the Sounds of Music choir and the Bothell Community Theater.  She was also a member of the Raging Grannies and penned many of the lyrics they sang. She was a major politically active force who attended many May Day marches, and the WTO protest march.
A celebration of life will be planned in the Spring.
---
Comments
---
Kay was my mentor as I learned about welfare rights and advocacy from her in the early 70s and into the 80s. I was a volunteer lobbyist in Olympia for the League of Women Voters with a focus on women's issues and human resources, which included welfare. In 1981 I joined the Urban League Board and continued to support her work there.

She was a force of nature! I feel blessed to have known her.
Laura Weese
---
I knew Kay late in her life, when she was a Seattle Raging Grannie. She was very active, and wrote many of the songs we have been singing for years. Kay was smart, well informed and a pleasure to be with.
Anne Thureson
---
Kay was a beloved and fiery member of the Seattle raging grannies. She was a fierce advocate for those with less power in our society, for the welfare of everyone on this planet, and for the planet itself. We all miss her very much.
Rosy Betz-Zall
---
Kay was one of my all-time favorite Raging Grannies and always a fierce advocate for all the most vulnerable groups in this harsh system we live under. The last time I saw her mwas shortly after the Grannies had helped shut down the Port of Seattle to protest Shell Oil's arctic drilling rig in 2015. When I told her 5 of us had locked ourselves to our rocking chairs to blockade the Port, she said " well, now you've got 6 - next time call me!"
    
Annette Klapstein
---