August 25, 1924 – January 18, 2016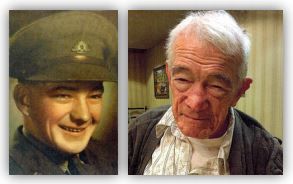 James (Jim) Valentine Williamson passed away January 18, 2016 in Shoreline, WA. He was born August 25, 1924 in Mildura, Victoria Australia to Valentine and Amelia Williamson.
From humble beginnings, Jim went on to live a full and accomplished life. As a youth, he excelled in school and graduated Dux Litterarum from Castlemaine, Preston and Melbourne Technical College respectively.
After 2 years of service in the Australian army during WWII, Jim earned his degree in Civil Engineering from the University of Melbourne and began his career with the Snowy Mountain Hydro Electric Authority based in Cooma, NSW.
In 1951, he was sent to Denver, CO through an exchange program between the Australian and US governments. It was there that he met and fell in love with his future wife, Doris Jane Barnett. They were married May 24, 1952 and moved back to Australia, where they started their family with the birth of their first child.
Within 2 years they returned to the US, settling in California until 1962 when Jim's work would take them, now with 4 young children in tow to Cali, Colombia. In 1965, they returned to the US settling in Creve Coeur, MO and then Mercer Island, WA.
Over the next 20 years, Jim advanced in his position with RW Beck and Associates to Partner and became an expert in his field of hydroelectric engineering. As a result, he traveled extensively, spearheading projects and attending conferences across 6 continents.
In 1986, Jim retired and started a consulting business so that he and Doris could fulfill their dream of living on Maui. In 2011 they returned to Seattle, settling at the Ida Culver retirement community. Doris passed away in 2012 ending their remarkable 60-year journey together. In 2015 Jim moved to Aegis Living in Shoreline, WA.
His father Valentine, mother Amelia, sister Valerie and wife, Doris, preceded Jim in death. He is survived by his brothers Don (Lou), Geoff (Evelyn), his children; Beverley (Steve) Hill, Stephen Williamson, Wendy (Cole) Dalton, Philip (Andrea) Williamson, nine grandchildren and one great grandchild.
All who knew him will remember Jim for his sharp wit and scrappy character. In lieu of a memorial service, Jim and Doris' wish was to have their ashes spread off the coast of Maui.
---
Comments
Hi Phil,
I'm sorry you lost your father. My condolences.
-Ron Doke
---