In Loving Memory of Shvonne Lynette Lindsey
Sunrise: April 7, 1974
Sunset: October 31, 2016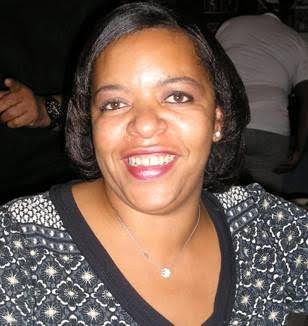 After suffering an unexpected illness, Shvonne received her wings on Monday, October 31, 2016.
Shvonne was born to Larry Lamont Lindsey, Sr. and Mary Margaret (Bynum) Lindsey of Casper, Wyoming on April 7, 1974.  She was the fifth of six children. At the age of 14, Shvonne and her family relocated to Seattle, WA where they would begin their journey on the west coast. 
Shvonne was a social butterfly and had the pleasure of attending Franklin, Nathan Hale and Ballard High Schools.  In 1999 with the assistance of her parents, Shvonne completed her high school journey and went on to have a successful career as one of the best bartenders in South Seattle. Shvonne was known for always having a smile on her face and for making a mean drink. She was a very welcoming and outgoing soul so working with people was a natural fit.
Shvonne made her home in the southwest Seattle community of Burien, WA.  In 2000 Shvonne had the honor and privilege to give birth to her daughter Kyesha Lashay Lindsey.  Kyesha was Shvonne's greatest accomplishment in life and she loved to let everyone know that she was the apple of her eye. Shvonne was committed to providing Kyesha with the unconditional love she was blessed to receive from her parents and she took parenting of her daughter as the most critical piece of her day.
In 2006 Shvonne met her second love – Anthony Wheaton, Sr. 
Shvonne was known to be a generous person.  She would do anything for anyone's child.  If you needed it and she had it, it was yours.  Her smile lit up any room.  She was also known to be the life of the party as well as a jokester. She was committed to putting a smile on your face and she loved to socialize.
Shvonne is survived by her daughter Kyesha Lindsey, mother Mary Lindsey, sisters Shanon Davis, Shevin Lindsey, Angel Lindsey (Seattle, WA), Sharelle and Kelvin Byrd, Larry Lindsey Jr. (Tacoma, WA); step son's Anthony Wheaton, Jr., Roneil Wheaton, Damon Wheaton, and    La Rente Vanga, along with a host of nieces, nephews, great nieces and great nephews, grand children, numerous aunts, uncles, cousins and her special little man Jaden. 
Shvonne was preceded in death by her father Larry Lindsey, Sr. the love of her life Anthony Wheaton Sr, Grandfather's Ezra Rowry, Willie F. Young, and Virgil Bynum, Grandmother Harriet Bynum, Uncles Howard, Cedric and Floyd Bynum, Aunt Totsetta Young, and cousin Bobby Jones Jr. 
Shvonne was a loving mother, daughter, sister, auntie, friend, who brought joy to all the lives she touched.  She was thoughtful and had a heart of gold for the kids.  Shvonne always had a smile and kind words to encourage others.  She will be sorely missed but never forgotten.  
Matthew 5:4  
Blessed are those who mourn, for they will be comforted.
---
Comments
I love you cousin, may you forever rest in paradise, give the fam my love up there. ❤❤
-Shenice Young
---
Oh, how my heart grieves for this young woman gone too soon. God has a plan though and it must be followed. My prayers of sympathy go to Mary and Kyesha. Prayers also to Shanon, Sharelle ,Shevin,Angel ,and Larry Jr. Memories are God's way of never letting us forget. Love to each of you Auntie Pat
---
My deepest condolences to your family. Your in my prayers.
Shirley Woolem
---
Words can express the pain but I know a man name Jesus that can easy the pain in many hearts she was a brave woman who fought until she couldn't fight anymore God know the plan that's why he gave her wings Rest In Peace Shvonne Lynette Lindsey Wheaton Gone But Never Forgetten P.S it was a pleasure knowing you
William Davenport
---