Roselyn Cecelia Buck Pape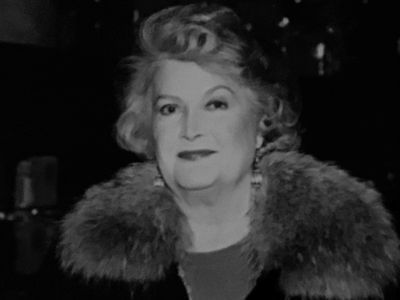 Roselyn Cecelia Buck Pape passed away on December 5, 2020, having just celebrated her 95th Birthday.  Roz was born on November 13, 1925 in Cambridge, a sleepy little town in southern Idaho, to Violet Allen Buck and Ralph Buck.  Roz and her older sister, Alice Marie Buck Slette, loved spending time on their ranch, picking fresh vegetables from the garden, and dressing up their very patient cat, Herman. They camped in the mountains every summer, driving out to campsites in their father's big LaSalle Touring Car. They enjoyed catching trout in the South Fork of the Salmon River and spent time panning for gold and sifting dry creek beds for garnets.
Roz and her family moved to Seattle when she was in high school.  She attended Queen Anne High School and then moved over to West Seattle High School where she graduated in 1944.  She went on to the University of Washington where she received a Bachelor of Arts in Fine Art, with a Minor is Spanish Language and Spanish Literature in 1948.  She completed her education with a Master in Fine Arts from the University of Washington in 1951. During her college years, Roz was a Artist-Decorator of China and Gift Items for Seattle Merchandise Co. and the Edna Kennedy Studio.  She was also a demonstrator of China Painting for the Frederick and Nelson Department Store during this time.  She said the china painting job was great fun for when she made a mistake, she was able to smash the piece on the floor in a cathartic purge and then move on to another.
In the summer of 1943, Roz was a "Rosie the Riveter" and from 1952 to 1957 Roz worked as a Graphic Illustrator at The Boeing Company.  She was recognized on numerous occasions by the Executive Team and two of her collaborative humorous paintings hung in Bill Allen's guest house.  Bill Allen was the President of Boeing at that time. Roz left Boeing to work in the Department of Printing at the University of Washington as a Graphic Illustrator from 1957 to 1962 and then moved over to the University of Washington Press as a Book Jacket Illustrator before taking a few years off for the adoption of her two children, Adrienne Pape Miller (Chuck) and Douglas Pape (Annette).  In 1966 she returned to the UW Department of Printing as a Graphic Illustrator and Litho Artist.  
A highlight of her career came when she was hired and spent 10 years as the Art Director of Alaska Magazine where she designed the Magazine, and many books that were published by Alaskan authors and illustrators.  Roz was honored with a Certificate of Merit at the Bookbuilders West Book Show in 1976 for her design of Raven, by Dale DeArmond.  Following Alaska Magazine, she spent 10 years at Murray Publishing as a Publishing Designer.  She spent the next almost 25 years as an independent book designer, designing books for the American Anesthesiology Association, Darigold, and many, many other independent writers and artists.
Roz was a life-long outdoor enthusiast.  She was a member of the Washington Kayak Club where she was a Class-4 white water runner and also loved extended kayak camping trips in the islands of Washington and British Columbia.  She loved seeing orcas, sea lions, eagles, otters, mink and once even saw a huge basking shark.  She taught her children to love camping and recognizing the beauty of the Pacific Northwest, even giving them a dime for every wildflower they remembered on hikes. Roz was an avid skier who skied well into her 70s.  She took her children skiing every winter and enjoyed vacations many years to Sun Valley, Bend, Park City, Jackson Hole and others fabulous ski destinations.  One of the highlights of her life was the ski trip she was able to make to Innsbruck.
She was interested in the world around her and with an artist's eye, saw beauty in the landscapes, architecture and people.  She was an artist at life. She traveled to China, Japan, Italy, Austria, Switzerland, Spain, Portugal, Morocco, Greece, and Turkey and took joy in the amazing cultures she visited and brought beautiful treasures and ideas for her own art back from each trip.
Roz was a life-long natural teacher.  Her children learned to paint, mold clay, weave pine needle baskets and so much more.  In the 1970s she and a friend opened an Art Store/Creative Space where artists could come, collaborate and learn.  She loved to share the joy that art brought to her and was very patient in teaching anyone who wanted to learn.  She especially loved to teach her granddaughters, Katrina and Lana Miller, various types of art, drawing and sewing and reacted with true joy at anything they created.  Her sewing skills were amazing.  She and her daughter would wander through the designer sections of Nordstrom and I. Magnin where she would make sketches of Adrienne's favorite pieces and then she would recreate them herself at home.
Roz enjoyed the camaraderie of friends and had so many wonderful people in her life over her many years.  She had many friends from the Kayak Club, she was part of a group that went skiing together every year.  She was part of an Opera Guild.  She was active in the Zeta Tau Alpha sorority alumni group and was on the Board of Civic Light Opera, just to name a few.  
With a life so well-lived, it is impossible to share all that she did and all that she was to so many, nor is it possible to share how much she will be missed.   We will wait until next summer to celebrate her life when we can gather together as Roz absolutely loved a good party and we want to have one in her honor.  
If you would like to make a donation in her honor, please visit Memorial Tributes to Honor the Memory of Loved a One - The Nature Conservancy.  She was particularly worried about the future of our planet and species like the Polar Bear's shrinking habitats.  She would have appreciated any donations in her name.  A quote found among her things by Michelangelo  "My Soul can find no staircase to heaven unless it be through earth's loveliness."
---
Comments
My friend and confidante for so many wonder years. I miss her everyday and looking across the street where her car sits is a constance reminder. I checked on her daily as I kept watch over her. My heart is broken and tears come easy, Love you Roz, You were truly wonderful, Judy
 
Judy A Burns
---
I had the pleasure of meeting Roz through Libby the first time I meet Roz I felt her Glow she just lite up the room and I always Loved seeing such a fun Loving Lady well miss you.

Joan Edson
---