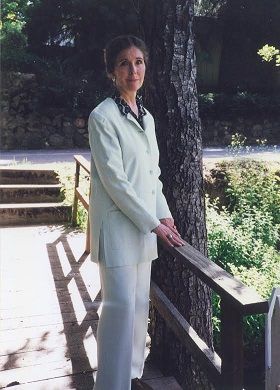 Ursula Luzia Herrmann Campbell Parker
Born March 27, 1937 in Breslau, Germany
Died September 18, 2015 in Seattle, Washington (USA)
 
Bachelors from California State University, Hayward
Parent Educator, Artist, creator of games.
 
Survived by daughters Ann Campbell (son-in-law Kyle Ashton, and granddaughter Lily Ashton) and Susan Campbell, sisters Krista Krämling and Margarete Seeborg, and brothers Manfred Herrmann and Wolfgang Herrmann.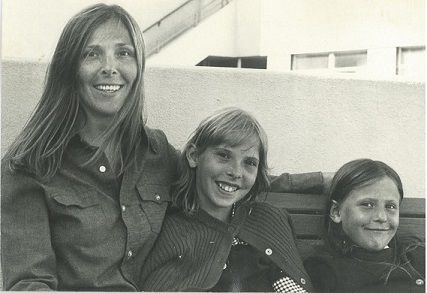 Born in Germany, Ursula's family settled in Fulda following WWII. She moved to San Francisco in 1960, where she began working as an au pair, went to San Francisco City College, married Ron Campbell, bore children Susan and Ann, and became a US Citizen.  She moved to Millbrae, CA in 1977, where she founded These Magic Times day care center, completed her college degree at Hayward State, and collaborated with the local school district to open its first after school program. She married Eduard Parker, moved to Placerville, returned to San Mateo, and finally settled in Seattle, Washington, where she continued spending many years creating her educational games. 
 
Ursula died shortly after being diagnosed with advanced ovarian cancer. She remained positive and full of life and love until the end.
---
Comments
Susan and Ann - Please know that I was saddened to here of your mom's passing. It is very obvious that she was a special lady, mother, and grand-mother and she surely will be missed by all. --Mike Brown
---
Hi Susan and Ann,
My condolences on the loss of your mom. She was a dear friend of mine, and a little over a year ago she hired me to help her create a website to share her games at www.aktivintegrity.com.
I've had such a full summer that I hadn't talked to Ursula in a few months. I live in Portland now but am in Seattle today, and I had hoped to visit Ursula while I'm here. Then when I couldn't reach her, I found this announcement that she has passed away.
I have such a fond memory of my last conversation with her... she was full of gratitude for her life, her family, her career, and the many blessings that life had brought her. She was certainly a blessing in my life.
I wonder what is to happen now with the games that she created. I know she was looking for a school or organization to sponsor them and perhaps have them published. I wonder if there is anything I could do now to help preserve and share Ursula's games so that they might be played and enjoyed now and in the future... Would you please contact me and let me know?
Thank you,
George Kirkwood
George Kirkwood
---