Sigrid Christine Brorson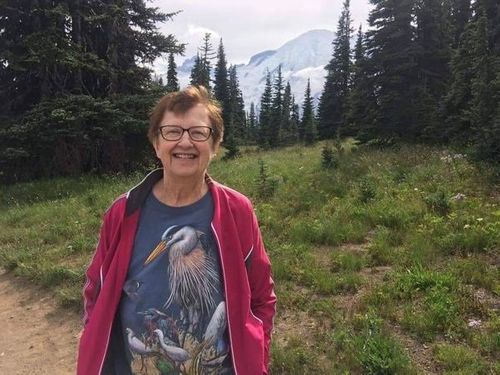 Sigrid Christine Brorson (Thompson/Zylstra), aged 74, passed away on January 8th, 2020 in Seattle. Born on August 8, 1945 in Monroe, WA, to Bror and Edna (Berlin) Thompson, she grew up there with her three older brothers Roger, Ronald, and Robert, and extended Berlin family. She had fond memories and many stories of the pack of cousins playing in the streets and parks of town. She married Tom Zylstra in 1965, and after earning a BA in English and a Master's in library science, and they moved to Nooksack, WA. She worked for the Whatcom County Library System for over 30 years until retirement in 2010. She is survived by son Bror (Janessa) Jameson and daughter Kate (Jeff) Zylland, and three grandchildren: Alex Loomis, and Connor and Addy Jameson. Her dedication to family and tell-it-like-it-is style will be in our hearts.
A memorial service will be held at the Swedish Club in Seattle at 4 pm on Sunday, January 19th. In lieu of flowers, donations may be made to WeSnip of Whatcom County.
---
Comments
---
I will always remember her smiles and laughter that warmed my heart. My love and hugs to her family.
Laurie Anderson
---
Sigrid will be deeply missed. What a special person she was, and still IS! I am so proud to be her co-mother-in-law, AKA her sister.
Pen Holland
---