Zella Ramsey
October 11, 1948 - May 30, 2019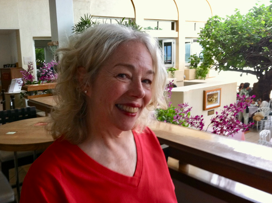 Zella Ramsey passed away unexpectedly in her sleep in the early morning hours of May 30, at her home in Seattle. She had a heart condition that likely was the cause.
Zella was born Margaret Zella Sarchet October 11, 1948 at St Luke's hospital, Spokane WA. Her mother was Nellie (Massie) Sarchet from Alberta and father T. Hal Sarchet from Nebraska. She was joined by her brother Brian in 1952.
Zella grew up in Spokane, attending Finch Elementary School, Glover Junior High School and graduating from Shadle Park High School in 1967. She attended Whitworth College in Spokane her freshman year, then transferred to the University of Washington in Seattle in 1968. 
She graduated from the UW in 1971 with a BA and teaching certificate.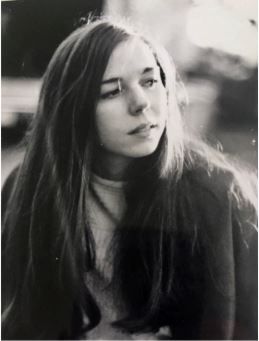 Zella met Chris Ramsey on a church youth group trip in 1965, and they fell in love. Zella and Chris were married in Spokane September 20, 1969. Their son, Graham Hal Ramsey, was born in November 1978 in Seattle.
In 1977 Zella began a 36 year professional career working for Washington State in the Child Support Division. She retired as a program manager March 15, 2013. In retirement Zella was happy to help with daycare for her grandsons Jack and Calvin. She continued to bring her grandchildren home for a Gramma "Amma day" as often as possible. She was generous with her time and loved her grandsons deeply. She was extremely close to Graham and his wife Genny, and ready to help and assist them in whatever way was needed.
Zella loved to read, and loved plants and flowers. She made a point of always having fresh cut flowers in her home. In fact, her last photo on her iPad was a beautiful bouquet of white peonies, on the dining room bureau.
Zella loved to travel. In the summer of 1967, she went to Wales, London and Paris on a college study-abroad program. Zella and Chris both loved the beach trips to Washington, Oregon, California, and Florida. They spent many hours on the beaches of Oahu visiting her brother. Zella shared a love of music, food, family and friends with Chris. She started going to live music with Chris in the late 1960's and continued that passion until her death. 
Zella was loved by many relatives, friends, in laws, "out laws" and Hawaiian style "aunties, uncles, sistahs' and brudduhs". Chris is humbled and proud to have been her husband for almost 50 years. Chris remembers Zella: "she had a smile that lit up a room. She was a kind, helpful, accepting, generous and admired mentor."
Zella was preceded in death by her father Hal Sarchet in 1986 and her mother Nel Sarchet in 1994. Zella is survived by Chris, her husband of over 49 years; their son Graham, Graham's wife Genny, and grand sons Jack and Calvin; her brother Brian Sarchet and his wife Carol, niece Perrine Blakeley, nephew Ty Sarchet; sister-in-law Diane Petty, and brother-in-law Steve Ramsey and his wife Sandra.
A Celebration of Life will be held, Saturday, August 10, 2019 at the Phinney Neighborhood Center Community Hall, 6532 Phinney Ave N, Seattle 98103, 3:00pm-6:00pm
In lieu of flowers, the family requests donations be made in her name to: Planned Parenthood, Every Town for Gun Safety or the ACLU. Zella was an advocate for children, mothers, family, women's rights, gun safety, civil rights, equal rights for all, and peace. 
---
Comments
I will forever miss my sister. Zel was not my sister-in-law. Always my sister.
- Diane Petty
---
I worked with Zella at the State for about 15 years. She was universally admired and respected. I really liked her so much-she was a beautiful person and a great boss.
Kate Brisbois
---
Zella was a beautiful woman projecting a gentle, strong and courageous soul that embraced all that was good in the human spirit. She represented the values that made a difference in the community by leading, nudging and asking for all to work for a greater good in meeting the needs of our children. She clearly loved her family! She lived, loved and embraced diversity.
I think of her often. She was a valuable colleague, contributor and advocate for Washington State's Economic Service Administration Division of Child Support with community partners in the King County area and across the state. I learned a lot from Zella for all the grace and compassion she shared in in work life.
Connie Ambrose
---
Zella hired me and was Greg Sauser's first supervisor at Seattle child support. She was such a supportive person and was always one of those managers you could turn to for information and advice. She was also just a really good person. So sad for her family to have lost such a bright spot. We donated to ACLU.
    
Kathy Ingram
---
So very sorry to hear of Zella'a passing. She was a delight to know in High School Our condolences to her family. May her memory be a blessing.
 
Bill Mustard
---