Phyllis Ann Nelson Marshall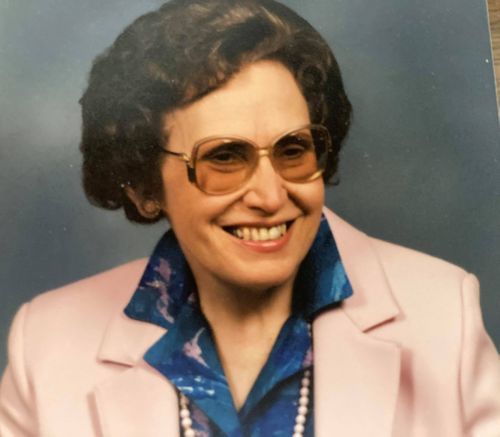 June 9, 1935 - July 16, 2021

Phyllis Ann Nelson was born June 9, 1935 in Seattle to loving parents Leonard C. Nelson and Elsie Anderson Nelson who had come to Seattle in 1922 from Pine City, MN. She joined elder siblings Shirley and Leonard at the Nelson home in the Beacon Hill area. A few years later the family moved to a home on Empire Way. Phyllis attended Emerson and Brighton Elementary School and went on to attend Seattle Christian School, graduating in 1953.

When Phyllis was 12 her loving mother Elsie passed away. Dad Leonard, sister Shirley and brother Leonard were there to care for the young Phyllis and gave her a playful nickname to help cheer her -- "Phyllis Ann Dolly Bee." No one can seem to trace exactly where the name came from, especially the "Bee." But it stuck and until they were in their 40s, Phyllis was always known by her two eldest nieces as "Aunt Bee."

After graduation, Phyllis began working at Sears and Roebuck. She joined a youth group at West Seattle Assembly of God church where she was in the choir and taught Sunday school. While at one of the youth group meetings Phyllis met a young Army man, Ron Marshall. The two became fast friends and shared their love of the Lord and His teachings. After a fairly short courtship, Ron and Phyllis were married on April 6, 1957. The young couple immediately moved to Anchorage, AK where Ron served the final ten months of his Army duty.

Shortly after returning to Seattle Phyllis gave birth to their first child, Cindi Kaye who was born in May 1958. While Ron began his career at Overall Laundry Services, Phyllis created a loving and comfortable home for her young family. In December 1959 son Dayle Eugene joined the Marshalls and made the family complete! Phyllis worked hard to provide for her loved ones and took pride in managing a happy, healthy, loving Christian home for her beloved husband and children.

She was an incredible cook, always trying new recipes to provide a fresh and interesting touch to her meals. Particularly important to her was variety and she poured over her substantial collection of cookbooks to always find something new for meals. The first year of her marriage each week she tried a different cookie recipe. Phyllis and older sister Shirley spent long hours during many summers canning fruits and vegetables to have them available throughout the year. When husband Ron began fishing and would bring home fresh salmon, Phyllis would freeze or can them as well as help Ron with smoking the fish. Guests lucky enough to be invited to dinner were never disappointed!

Phyllis also enjoyed working in the garden and displaying her beautiful flowers both outside and inside the house. Ron would do the heavy work - - planting, lifting baskets, etc. and Phyllis would spend hours carefully watering, picking dead leaves, weeding, fertilizing, replanting and arranging. She enjoyed the fact that in the spring and summer she could look out any window in her home and see flowers.

When Ron retired, he and Phyllis purchased a used motor home and began making plans to see all the places they wanted to see. She would work for weeks getting ready for each trip - planning meals, doing the shopping, baking and freezing casseroles, vegetables and desserts, packing appropriate clothes, folding bedding, checking first-aid supplies, etc. It was a lot of work for her but she enjoyed knowing that she and Ron would have the comforts of home with them.
Phyllis and Ron took several short trips to get used to the RV and to hopefully work out some mechanical problems they'd found with it. They climbed a few mountain roads and said a prayer of thanks when they reached the top. The longer and louder prayers, however, came when they were miraculously able to get back down to the bottom (once actually having to BACK down). Nonetheless, Ron and Phyllis persevered and made several enjoyable trips on the road, including two trips to visit Dayle and his family in Florida.

Phyllis also liked to craft. Over the years she learned how to make many of the popular hand-made crafts. She was involved a long while with plastic canvas projects including purses, pocket crosses, candy kiss holders, key rings, hats and picture frames. In the last several years she began creating hand-made greeting cards (Christmas, birthday, Easter, get well, etc.). She would sell her items at craft fairs and send to friends and family.

Phyllis and Ron were always very supportive of and active in their church, including West Seattle Assembly of God, Grace Baptist and in later years Boulevard Park Presbyterian. They met and became friends with many fellow church members and enjoyed the Christian fellowship. After Ron's passing in 2009, Phyllis continued many of her church friendships. She also made new friends at the Kenney Home where she had lived since 2012.

Phyllis is survived by her brother Leonard J. Nelson; daughter Cindi Marshall; son Dayle (Katherine) Marshall; grandchildren Josh, Emily, and Jason Marshall; and numerous nieces, nephews and cousins. She led her life with grace, dignity, patience and a deep love for those who were fortunate enough to have shared this life with her.
---
Comments
I missed being at the service in person, but I enjoyed watching while it was on YouTube. May God Bless & comfort you, Cindy.
-Jeri Herbert
---
---