Emily Parrott Cator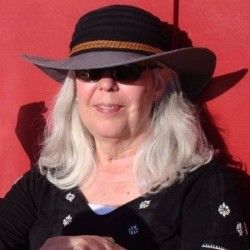 Emily Parrott Cator passed away at home in Normandy Park, Washington on January 17, 2017, after a brief but brave battle with a rare and very aggressive form of lymphoma.
Emily was born in Morristown, New Jersey, and raised in Dickeyville, Maryland. Upon her graduation from St Mary's College of Maryland in 1976, she joined VISTA and was assigned as a volunteer in several Seattle hospitals.  She received her Masters of Social Work from the University of Washington, School of Social Work in 1978, and continued post-graduate work at the school through 1990.  She worked at Seattle's Ryther Child Center 1983-1990, and later at the Children's Home Society of Washington.  She had a 25-year career with Casey Family Programs where she was committed to improving the lives of children, youth and families.  She was a social worker supervisor and director in Casey's Missoula Montana office.  Upon returning to Seattle in 1996, she remained with Casey until her retirement in July 2015 as the interim office director. She was a member of the board of Seattle's Art with Heart Foundation.
An accomplished photographer, Ms. Cator loved the outdoors.  She enjoyed hiking, camping, backpack trips, kayaking, sailing, snow-shoeing, and dog sledding.  She traveled to Europe and New Zealand, as well as many of the mountains, deserts, forests, and shorelines of North America.  Her love of animals began at a young age when she participated in horse riding demonstrations and competitions.  She had several beloved dogs and cats, and fostered many litters of kittens for adoption.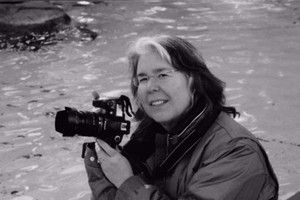 Ms. Cator is survived by her husband, Douglas Cator of University Place, Washington, her step-daughter Tami Malloy and her husband David of Forest Grove, Oregon and step-son Christopher Cator and his wife Kelsey of Pasadena, California.  She has three beloved grandchildren, Grace Malloy, Tayanna, and Xavier Cator.  She is also survived by her brother and sister-in-law Thomas and Patricia Parrott of Manassas Virginia, and was a fantastic aunt to four nieces and their four children. Her many loving friends and relatives will sorely miss her kind heart, adventurous spirit, sense of humor, counsel, and love.  
Donations in her memory may be made to the Angel's Fund of the Regional Animal Services of King County http://www.kingcounty.gov/depts/regional-animal-services/get-involved/donate.aspx or Seattle's Art with Heart Foundation http://artwithheart.org/.
UPDATE: A celebration of Emily Cator's life will be held on Sunday, April 2, 2017 at 2 pm at the Normandy Park Community Club, 1500 SW Shorebrook Drive, Normandy Park.
---
Comments
A very sad day to hear that Emily had passed away. We lost a very fine person who had a heart open to everyone. I cherish her in my life as a good friend and mentor. Rest in peace dear friend, I will always remember you as the person with a kind heart!
Mickie Nowlin
---
So sad to hear about your passing my childhood friend from Dickeyville, Maryland. I will cherish my memories of spending our growing up years together always!
Karen KRAMME Marcinski
---