Stephen Charles Nelson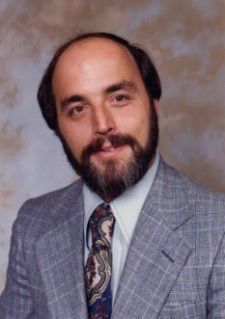 Steve passed away on September 12, 2018, at age 69 after a three-year battle with prostate cancer.  He was the son of Perry John Nelson and Mary Killian Nelson Gavin.  He grew up with brothers John and Mike Nelson in the Queen Anne and North Seattle neighborhoods.  In the 1960s, sisters Katherine Clausen (Randy) and Angela Oliveri (Patrick) were born to Perry and Nicolitsa Nelson.   In addition to his siblings, he is survived by wife Ann Larson, son Grant Nelson, and daughter Leah Nelson (Alex Kell).
During high school, Steve won a best actor award among Seattle high school drama students.  In competitive swimming, he briefly held the city record for breast stroke.   After graduating from Ingraham HS in 1967 he joined the US Navy and was trained as a radio communications specialist.   He spent time on the USS Sacramento and on River Patrol Boats in Vietnam, where he was wounded and awarded the Purple Heart.   While in the Navy, Steve took advantage of the opportunity to explore Japan, Hong Kong, and the Philippines.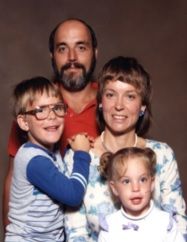 After four years in the Navy, Steve returned to Seattle and enrolled in the University of Washington to become an educator.  He spent his entire teaching career in the Northshore School District, first at Maywood Hills, then Cottage Lake and Moorlands Elementary Schools.  Working as an elementary school teacher was an excellent profession for Steve because he easily communicated his joy in living and learning, and did so with a sense of humor.  (Twin brother Mike, also a successful teacher, shares these characteristics.)  Steve was a lifelong reader who took full advantage of the Seattle Public Library System.  He enjoyed singing with the Choir of the Sound and appreciated a wide variety of music.  A favorite pastime was to drive to Table Mountain in Eastern WA to search for objects in the night sky with his telescope.    He was a welcome partner salmon fishing with his father-in-law.  Bicycling and skiing were favorite activities.  After retiring from teaching, Steve spent a few years as an educator at the Museum of Flight and later worked at the Puget Sound Blood Center (now BloodWorks NW).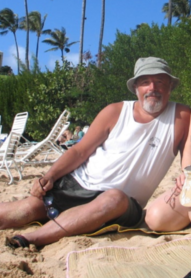 In 1975 he married Ann Larson and moved to the Green Lake/Phinney Ridge neighborhood.  In the 1980s son Grant and daughter Leah were born.   Fatherhood was a joy for Steve.    There were nightly stories to be read, trips to Sun River and the Grayland beach cabin, favorite music videos, road trips, and just watching Grant, Leah, and their friends grow up.  
In the last two decades, health problems limited Steve's activities but he nevertheless kept a positive outlook.   A less active life was still enjoyable, vacationing in Maui, taking road trips around the US, cooking gourmet meals, playing poker with his brothers, and following sports. 
A memorial celebration will be held Sunday, October 28, 2018 at 1 PM at the Leif Erickson Lodge in Ballard, 2245 NW 57TH St., Seattle, WA 98107. There is a small parking lot at the lodge, and street parking is free on Sundays. Direct memorial gifts to your favorite charity.
---
Comments
---