Kristine Conway Harmeyer
September 16, 1960 ~ January 18, 2022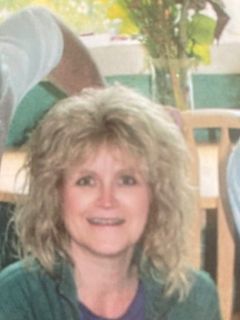 Kristine passed away, at the age of 61 in Seattle from complications of a stroke.
Kris was born in Waseca, Minnesota and graduated in 1979 from Waseca High School. Then went on to earn a B. S. Degree in paralegal studies from Winona state university in Minnesota. After spending several years in the insurance industry Kris found her calling. She then started her own business "Advocate for the Injured" where she was able to help numerous people, who suffered from pre existing conditions, get much needed health insurance.
Preceded in death are her parents, John Joseph and Verla Conway and brother Steven Conway of Waseca, Minnesota, and  brother Patrick Conway of Minneapolis, Minnesota.
Kris is survived by her husband of 34 years, Steve Harmeyer, and their son Reed C. Harmeyer of Seattle and sisters Beth Taylor of St Paul, Minnesota, Mary Conway and Alice Brown of Charleston, South Carolina, Jeff Conway from Mesa, Arizona and John Conway from Waseca, Minnesota.  There will be a "Celebration of Life" in early Spring in Waseca, Minnesota. We will also celebrate Kris from 2:00 - 5:00 pm on Friday, February 4th at Ballard Elks Lodge #827 6411 Seaview Avenue N. W. Seattle. WA. 98107.
In lieu of flowers or gifts, please consider donating to cancer research at, "philanthropy.mayoclinic.org"
Masks and proof of vaccination required.
---
Comments
Dear Steve and Reed, so sorry for your loss. Kris was awesome. She was of quick wit, funny and did not suffer fools. I knew I would love her before I even met her when you told me the story of how you two met. She was the real deal. I'm glad I knew her. My condolences to you two as well as all of Kris's friends and family. Take care of each other,
David Taylor
---
Dear Steve and Reed, You are in my thoughts and prayers. I love her smile and laughter. Aunt Kris, my godmother, was the most positive and optimistic person I ever met. So much fun! I loved her stories and dancing around and listening to music. We are all truly blessed to have known her. I'm so sorry for your loss. Know you are in my daily thoughts and prayers.
- Susie Conway Armusewicz
---
May God bless you Steve and Reed. Aunt Kris was kind and had a smile on her face every time I saw her. We are so sorry for your loss.

Tony, Jessica (Conway), Keeva, and Magnus Gentry
---
I'll always remember my Aunt Kris with a big smile, contagious laugh and her love for animals. I was able to visit her when I was teenager and she showed me all over Seattle. I still talk about that trip because, like my Aunt Kris, it was unforgettable and so special.
My heart goes out to Steve and Reed. I'm so sorry for your loss.
 
Jen Conway
---
My heart goes out to you, Steve and Reed. Kris was a sweetheart and a force of nature – always looking for ways to help anyone, especially the underdog. She was on a mission to find ways for people to connect and support each other. Kris had a gigantic heart, a terrific wit and she was truly one of the most authentic people I've ever known. I've been reminding myself lately that "I need to call Kris" – I only wish I had… Heaven has gained a sweet angel. May she rest in peace.
With deepest sympathy...
Loy Suderman
---
Steve and Reed, So sorry for your loss. You and your family are in my prayers. Huggs!
Gwen Fisch Eischeid
---
Heartbreaking loss. UGH. Kris was the first person to befriend me when I made my bold move to Minneapolis and we had many great times together. My best to you Steve, Reed and the rest of your families and friends through this really hard journey.
Lora Harper
---
Dear Steve and Reed,
I am sending you love and prayers during this sad, sad time. I loved Kris dearly and will miss her so much. She had such a big heart and loved to help people. I will always remember our times together with Scooner and Nemo, our doggies. She loved to walk them and Nemo loved her almost more than me :). We raised our sons together and shared advice and commiserations. My heart goes out to you and Reed. Love you.
 
Sharon Loveland and Lance Johnson
---
When I think of Chris I remember her energy and positivity! I am so sorry for your loss. You are in my thoughts in the most difficult time.
- Alan and Kathleen Marks
---
Steve and Reed, I am so sorry for your loss. I knew Kris through networking groups and always enjoyed our visits. She was such a caring, compassionate person and always seeking ways to improve the lives of others. She will be missed by many.
- Barbara KIndness
---
Steve and Reed - I only knew Kris from Sunset Hill neighborhood familiarity (and never knew her name) and our shared love for dogs. She was always a joy to run into and a real gift to these few blocks with her dog-watering stations and kind words as we all walked by in the summer. months. She will be missed by people who are perfect strangers.  My sympathies to you both in this loss. 
Andrea Learned
---
Hi Steve and Reed, how Kris loved you both. Her kitchen  was no match for her plan to cook the best meal, it was small but her plan and outcome was always a welcome sight. I am so sorry  It has been too long that I have seen you  and Kris.  I can hear her voice laughing, and teasing , I can see her on her bike, running  the dogs and making others life more liveable by sharing  all her experience  and knowledge  as an advocate.  Every person Kris helped was better off in their life plan because  of Kris. Wish I had saw more of you both . Kris was so sweet and loving, her loss  is  too tragic, far too soon.  I am so sorry, I shall pray to my angels to come to support  you and Reed. 
Cheryl Taylor
---
To the Family of Kris Harmeyer:
My husband and I had the opportunity to meet Kris and her husband while we were in Waseca during the funeral of my great aunt Verla, Kris's Mom, who we had visited several times in Waseca through the years with great Uncle John. My mom, Dolores Conway Kern, was 1 day older than Uncle John, but their mothers were in labor in the same hospital, same room, when my Mom and Uncle John were born in 1927. My mother was the oldest daughter of John's oldest brother, William John Conway, who died in 1927 at age 91. Kris had many stories to tell of the Conways growing up in Waseca, and we sure enjoyed spending time with her, and re-visiting Waseca. We are keeping your families in prayer during this time of loss, but we are sure she is walking the streets of heaven with her brothers and parents, and all the other Conways who lived before her, and pave the streets a little more irish green as she entered to greet them. God bless all the families who will be gathering to remember her and we know she will never be far from your memories.
Doug and Kathy Mullins, and Family, Mansfield, Ohio

Doug and Kathy Mullins, oldest daughter, Dolores Conway Kern and Arthur Kern
---
We are all so very sorry for your loss. My parents were so proud to be godparents to Kris. I am sure that her Uncle Ralph and Aunt Shirley welcomed her to heaven with open arms. Your whole family is in our thoughts and prayers.
Debbie Jacobson/ The Ralph Conway Family
---