Hanna Misch French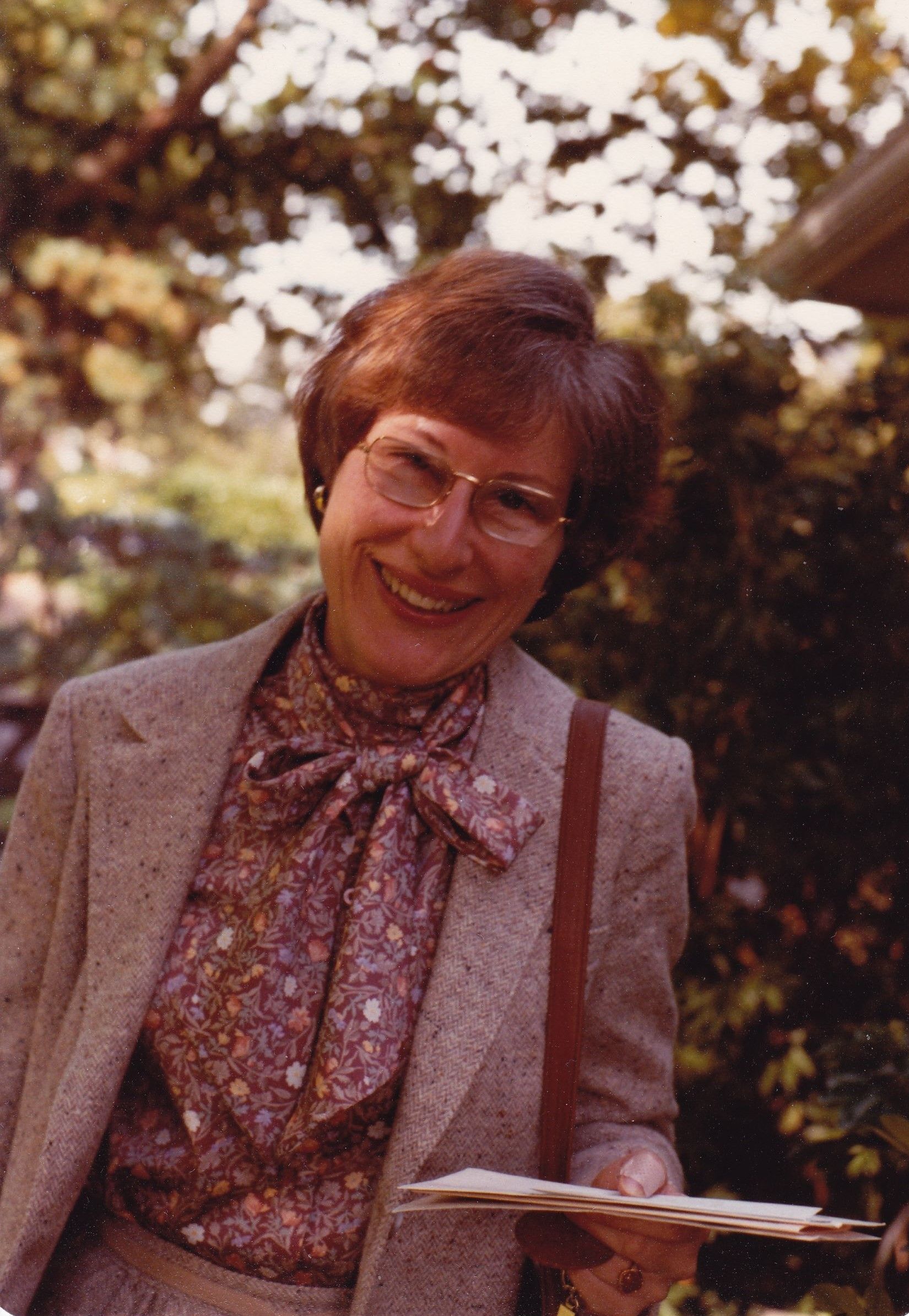 Hanna Misch French thought the world was better viewed with gratitude and appreciation than with judgment. Born in Stuttgart in 1934, she escaped Nazi Germany for China with her parents in 1936, where her father Peter Misch taught geology in Canton and Kunming. In 1939, with Japan bombing China, Hanna and her mother Susanne Maier-Leibnitz returned to Germany as World War II broke out in Europe. There she suffered the loss of her beloved mother, and began as a child to learn the necessity of endurance. As she wrote much later about life in general, "You don't have to understand everything, but you do have to extend love, and forgiveness, and that's easier when you are filled with appreciation and gratitude."

During and after the war, Hanna lived with her uncle Heinz Maier-Leibnitz, his wife Rita, and their young family. At age 14 she was reunited in Seattle with her father, by then a geology professor at the University of Washington. Although she hoped to return to her home in Germany, Peter wanted her with him and his new family. Hanna became a Seattleite. She learned English, graduated from Roosevelt High School in 1952, and earned her BA in psychology from UW in 1956. She and her fiancé Steve French wed a few days later, having learned that he was about to be assigned his first post in the Army.

Hanna's children Alexandra, Kenneth, and Katharine were born over the next decade, as the family moved to California, Wisconsin, and back to California, following Steve's career as an art professor. Hanna took meticulous care of the household, budgeting and recording every expense. She cooked and baked and cleaned and sewed, creating a warm and well-organized home. She knew what she wanted, yet even her strong will could not control her life's direction. When divorce came in 1970, she returned with her children to Seattle, settling into the Hawthorne Hills house that would be her home for the next half century. From that foundation she went back to school, earning her MSW in 1974 and ACSW in 1977. As a clinical social worker, her specific interests included children as well as couples counseling. An empathetic listener and skilled therapist, Hanna supported countless clients in their journeys toward growth and peace with honesty and kindness.

In the years that followed, Hanna's happiness came from deep inside her. Like Snoopy in Charles Schulz's comic strip Peanuts, Hanna found that "To live is to dance, to dance is to live." A member for decades of the Sno-King Folk Dance Club, she delighted in their weekly dances. Hanna also enjoyed music, theater, poetry, and all the arts; spent hours cultivating her vibrant garden; was an avid reader who believed strongly in social justice; hiked the mountains and beaches of the Pacific Northwest, and considered her daily walks on the Burke Gilman Trail near her home to be her version of forest bathing.

Most important to Hanna were her relationships with her family and dear friends. She was ever thoughtful, honorable, and ready with a hug. Always direct, grateful, and loving, even in illness, Hanna expired on June 5, 2022 at her home, surrounded by her family as she wished.

Hanna is dearly missed by her children Sandy (Jon Goldberg-Hiller), Ken (Clairdee), and Kathy (Judy DeGroot); brothers Tony (Victoria Scott) and Felix Misch; nieces and nephews Daniel, Noah, Nina, and Lucia Misch; grandnephew Charlie and grandniece Noa Misch; and cousins Christine Raum, Elisabeth Kunkel, and Dorothee Tillmanns and their families in Germany. The dancer is not gone from the dance.

A memorial service will be held at 2:00 pm, Saturday August 6th, at the University Unitarian Church (6556 35th Ave NE, Seattle).
---
Comments
Hanna was such a gentle kind woman with a genuine interest in what you had to say. She will be greatly missed by all who had the privilege of knowing her. We enjoyed dancing with her at the Snoking Folkdances and Folklife in the past and will miss her sweet smile.
 
Mary Lambert
---
Hanna's gentleness and warmth brightened the room when she attended English Country dances. Even those who didn't know her well, or know her history, were graced by her presence. Our thanks to her, and sincere condolences to her family.

Mary Stevens-Zarich
---