Ralph Josiah Patrick Wedgwood, MD
May 25, 1924 - July 23, 2017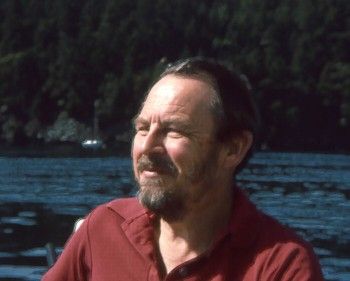 Ralph was born in Hendon, near London, England. After attending Bedales School in Hampshire, he was evacuated from England in 1940 during WWII. He then attended Vermont's Putney School where he met his future wife and the love of his life, Ginny Hunt. From 1942-1947, Ralph attended Harvard University and Harvard Medical School, interned and completed his residency at NYU's Bellevue Hospital. He finished his research fellowship in the Children's Medical Center at Harvard in 1951, completed his military service as a research physiologist and station surgeon in 1953, then became a faculty member at Western Reserve University, School of Medicine in Cleveland, OH. 
Ralph and Ginny moved to Seattle in 1962 where he became a professor in the Department of Pediatrics at the University of Washington School of Medicine, and attending physician at University Hospital, Children's Hospital and Medical Center, and Harborview Medical Center until his retirement in 1991. Ralph was chair of the department from 1963-1972, and rose to prominence in the field of pediatric immunology research, contributing to over 300 publications and abstracts. 
Ralph enjoyed sailing, travel, music, reading, woodworking, and, above all, spending time in the San Juan Islands with family and friends. He was a member of many professional organizations, and received numerous accolades in his professional life, but his family and friends will probably remember him best for his irreverent sense of humor, his knack for enjoying life, and his penchant for afternoon tea followed by pre-dinner drinks and snacks on the deck.
Ralph is survived by his wife, Virginia, his sons, Jeffrey and John, his four grandchildren, and many friends, relations, colleagues, and admirers. He was preceded in death by his sons, James and Josiah. At his request, there will be no funeral services. In lieu of flowers, please consider a donation to the Seattle Symphony. The family hopes to hold a celebration of Ralph's life on an, as yet, undetermined future date. 
---
Comments
---