Gillis Edward Reavis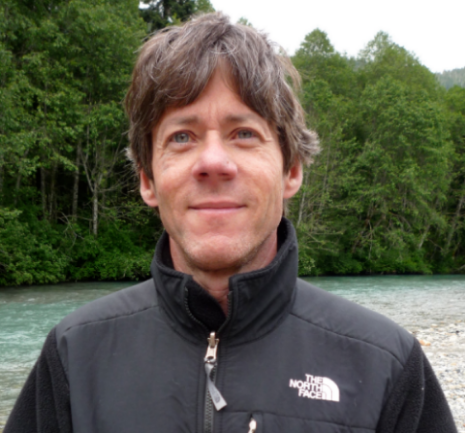 A brilliant and kind man, Gillis (Gil) Edward Reavis, age 62, is finally at peace. Gil passed away on Saturday, February 2nd, 2019, after an eight-year battle with Posterior Cortical Atrophy, a rare form of Alzheimer's disease brought on by a traumatic brain injury he suffered in a bicycle accident in 2008.  
Gil was born December 21, 1956 in Terrell, Texas.  He grew up in Dumas, a small town on the high plains of the Texas Panhandle.  He attended Texas Tech University in Lubbock for three years, transferring to Austin to attend the University of Texas where he graduated in 1979 with a degree in history.  He attended the University of Texas School of Law, graduating in 1981 with highest honors including Order of the Coif and Texas Law Review.
Gil met his future wife Sally Balcom in 1982. Together they developed a passion for adventuring in the great outdoors, spending all their free time traveling the Western US in search of backpacking trails, ski runs, climbing routes and cycling paths. When not climbing, hiking, skiing, or cycling with Sally and friends, Gil pursued a law career with equal dedication and passion.  
He was a successful trial attorney in Texas, eventually starting his own firm with law school friends.  He chose to practice part-time when he was offered an adjunct position with the University of Texas School of Law to teach Texas Civil Procedure and Products Liability.  He deeply enjoyed teaching and was voted the most popular professor three years in a row. While teaching at UT, he coached a mock trial team to the national championships in Washington D.C. where his team won first in the competition.  It was the first time the UT School of Law took home the prestigious award.
Teaching gave him summers off, and while on a month-long mountaineering course with the National Outdoor Leadership School in the Washington Cascades, Gil overcame his fear of heights when he was challenged to try rock climbing.  Like everything Gil attempted, he quickly excelled and soon mountaineering became his passion. He became an instructor for NOLS and taught mountaineering for several years.
In 1987, Gil and Sally put their careers on hold for a year and traveled the world with backpacks.  They explored Nepal, India, Thailand, Malaysia, Indonesia, Bali, Singapore, Hong Kong, Australia and New Zealand. Gil's keen eye with a camera on those travels shaped Gil's global perspective on caring for the environment.
When they returned to the states, they married in 1988 and made plans to relocate to Washington State in 1990.  Gil had always been an accomplished photographer and took a break from law to pursue professional outdoor photography.  His work was published in several publications including Travel & Leisure, Climbing Magazine, Rock & Ice Magazine, and Outside Magazine.  But his precision photography was taking him more often into the dark room instead of the outdoors, so he returned to law.
As a Texas litigator, Gil won numerous cases defending those harmed by personal injury or corporate neglect. As a new resident of Washington State, he parlayed that compassion for justice into a successful career as an environmental litigator. In 1995 he joined the national law firm Morrison and Foerster, LLP.  He then co-founded two boutique environmental law firms. He became known as one of the most collegial and yet most determined advocates in Seattle. Voted a Top Lawyer for many years by his peers, his law partners became his close friends as did many of his opposing counsel. After winning the SEATAC Third Runway class action lawsuit before the Washington State Supreme Court for the Seattle Port Authority, a career highlight, Gil joined Foster Pepper LLP.  While his legal accomplishments were heralded by many, Gil was most proud of his successful litigation protecting the Olympic National Park Wilderness Area as a pro-bono project.
In 1997 Gil and Sally celebrated the birth of their son Henry (Hank) Reavis.
Gil was profoundly grateful to be Hank's dad. Gil and Sally shared their love for the outdoors with their son, teaching him outdoor skills and environmental respect along with a deep love for music.
While Gil worked hard, he also played hard. Music was an important part of Gil's life. He played acoustic guitar beautifully and loved accompanying Sally when she sang. He was a patient, skilled and trusted mountaineer.  He summited mountains in Alaska, British Columbia, California, Colorado, Utah, Oregon, Mexico, Montana, New Zealand, Washington, Wyoming. Friends often asked him to lead them on climbs of Mt. Rainier and Mt. Baker (his favorite.) He did that a combined total of 22 times.
He loved rock climbing and it was a joy to watch his strong, lithe body gracefully dance vertically on granite. He loved cycling too, riding long routes with Sally through the Texas Hill Country, and over back-country roads and urban bike paths across the Pacific Northwest.  It was on a commute to work in August of 2008 that he crashed his bicycle in an un-witnessed accident causing a traumatic brain injury. Gil recovered initially from the accident, and was able to return to a limited level of work and activity for which his family and friends were grateful. However, the brain injury sapped his energy and the trauma took its toll on his health, bringing on a rare form of early onset Alzheimer's disease, called Posterior Cortical Atrophy. His long decline was brutal because the brain injury masked the onset of the disease and was not diagnosed until he was in end stages.
A friend to so many, he was the quiet guy in the room who often had the last word – whether wickedly funny or humbly brilliant.
A memorial service will be held at a future date. Gil's family encourages donations made in Gil's memory to the Brain Injury Alliance of Washington, Puget Sound Guitar Workshop, the Alzheimer's Association, Olympic Park Associates or the National Outdoor Leadership School.
---
Comments
Just saw this notice in the alumni magazine. Very sad. I grew up with Gil in Dumas so knew him as a boy. Later I know him from law school. I had the adjunct job just before him. Gil was a great guy. I am so sorry.
- Scott McCown
---
An amazing man, so many dimensions, each of a peak performer who deeply enjoyed all that he spent his energy on. His wife and son are incredible humans who have taken the utmost care of Gil in this beyond unfortunate situation. We are filled with sorrow, yet relieved he can finally rest. He shall remain at the forefront of our minds for a very, very long time. The Kaplan-Zenk's.
---
Such a lovely tribute! It was a joy to read about Gil's accomplishments and the full and adventurous life you both led before the day that changed your lives forever. He experienced more in his short time than many of us do in our longer lifespans.
My heart breaks for you and Hank but also rejoices that Gil is at peace. May peace and love be with you as you move into the next phase of your lives and may Gil's memory be a blessing to all who knew him.
- Debbie
---
Dear Sally, My heart aches for you and Hank . What a remarkable man Gil was and what a remarkable family you and he created. With love, Lorie Dwinell
    
Lorie Dwinell
---
Oh Sally, what a wonderful tribute. What a life. What a wife you are! I remember meeting you and Gil at the BIAWA walk at Magnuson Park... How important for us TBI family to connect. I hope to make the service. And see you again, friend.
    
Megan
---
So sorry Honi. Please give your daughter my condolences, her son also. 
Love you Becky, you'll all be in my prayers.
- Carol Woerner
---
Gil was truly a wonderful man and great friend. My deep condolences to Sally, Hank and Gil's extended family.
— Gene Stout
---
Gil was an amazing man. He married an amazing woman! I'm so sorry for your loss. I know it's been a hard row to home. May the Lord hold you close as Gil is in his presence now. We love you and your whole family. KP
Kaye Percy
---
Sally & Hank, this is a remarkable tribute to a wonderful man who is, at long last, at peace. Sorrow and Joy, inextricably linked as the Kahlil Gibran poem you posted so beautifully expresses. We are with you in both. Much love,
Irene & Dan Hopkins
---
Sally,I'm so sorry to hear this. I know it's been a long,hard journey for you. He sounds like an amazing man. I'm really sorry I never had the opportunity to meet him. Prayers for you and your son.
Martha Wells
---
Sally, my heart goes out to you and Hank! You are one of the strongest women I know. You are in my prayers. I am so glad you have your beautiful music. Love you sweet friend!
Sheila Jane Reynolds
---
I was raised with Gil in Dumas and we attended TT together. I was on the speech team in high school with Gil and enjoyed every minute of his company and friendship. I played golf with Joe but unfortunately lost touch with Gil when he went to UT and I graduated from TT. I always kept up with Gil through Joe. Sally, I never met you, but I want you to know that I always respected Gil and always referred to him as the smartest person that ever crossed my path in life. I am grateful to have know this outstanding man and cherished every moment spent in his presence. This lovely human will be missed. My prayers will always included you and your son. GODS SPEED
James Polk
---
His smile, a man of grace. I was privileged to climb with him. Sally, my heart breaks.
- James Crump
---
A beautifully lead life: leadership, fitness, family, climbing, backpacking and above all, humility. I knew him while member of Austin climbing club. Be Well, Allan Weidner Eastside of the Sierra
---
Hi Sally, I was looking through some old photos and found a pic of you. I just saw this. I am tremendously sorry for your loss.
 
Jamison Travis
---
I was going through the Law School Class of 1981 Reunion book when I found Gil's "remembrance" picture. I was so shocked and saddened. Gil was so full of life. He was smart and kind and outgoing. I can't say I knew him well, but I stood back in awe of him during our three-year tenure at the law school. I am sorry for his family's loss--indeed, everyone's loss. He was truly too wonderful to have left us so soon.
 
William A Brown
---