Nancy Ann Qualls
May 30, 1946 ~ July 17, 2017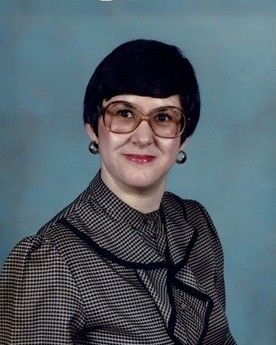 Nancy was born to Leolla and William Qualls at Providence Hospital in Seattle.  Most of her life was spent in West Seattle.  In high school she was involved in Spades, a volunteer program that assisted handicapped kids to go on outings.  This experience drew her to become a special education teacher.  She attended Central Washington University in Ellensburg, WA.  While there her father suffered a heart attack and she had to leave school to help support the family.  Her time working at Kentucky Fried Chicken convinced her to return to college to finish her degree after his recovery.
She took a teaching position at Woodside Elementary in Burien, WA where she also lived.  Teaching was something she loved and enjoyed the companionship of the others there.  She met and married her husband during this time.  He accepted a forestry position in Madras, OR and Nancy commuted back and forth to Ellensburg to pursue her Masters degree.  At the age of 28 on one of her trips she had a horrible car accident that left her brain injured and paralyzed on the right side.  Her mother cared for her in Madras and when her husband left her she moved back to Seattle.
It was due to her strong and stubborn nature and incredible will power that she recovered enough to walk again.  Eventually she was able to live a mostly independent life with the help of her family and friends.  As she aged she needed to use a powered wheelchair to get around.  She was busy going full speed ahead in her chair; taking the bus to the Junction, swimming at the YMCA, visiting Star Bucks, Barnes and Nobel Books, Easy Street Records, etc.  She loved embroidery and drawing trees in the parks.  She loved the ocean and became fascinated with the Native American culture, particularly the Lakota.  After her mother died she lived at the Kenny briefly, at Day Star Assisted Living where she enjoyed going to Westwood Village, and lastly Normandy Park Senior Housing.  It was here she fell and broke her hip, had hip replacement and was doing well in rehab.  She took a turn for the worse and died at Highline Hospital the evening of July 17, 2017.
Join us on Friday August 25 at 2:00pm in the chapel at West Side Presbyterian Church, 3601 California Ave SW Seattle, WA 98116 for a memorial celebrating Nancy's life.
---
Comments
---